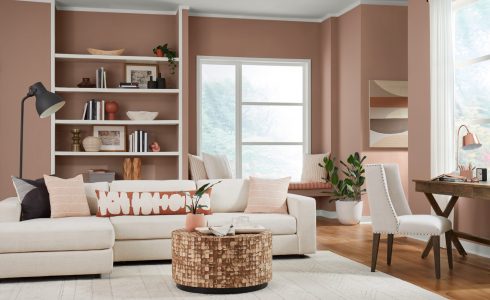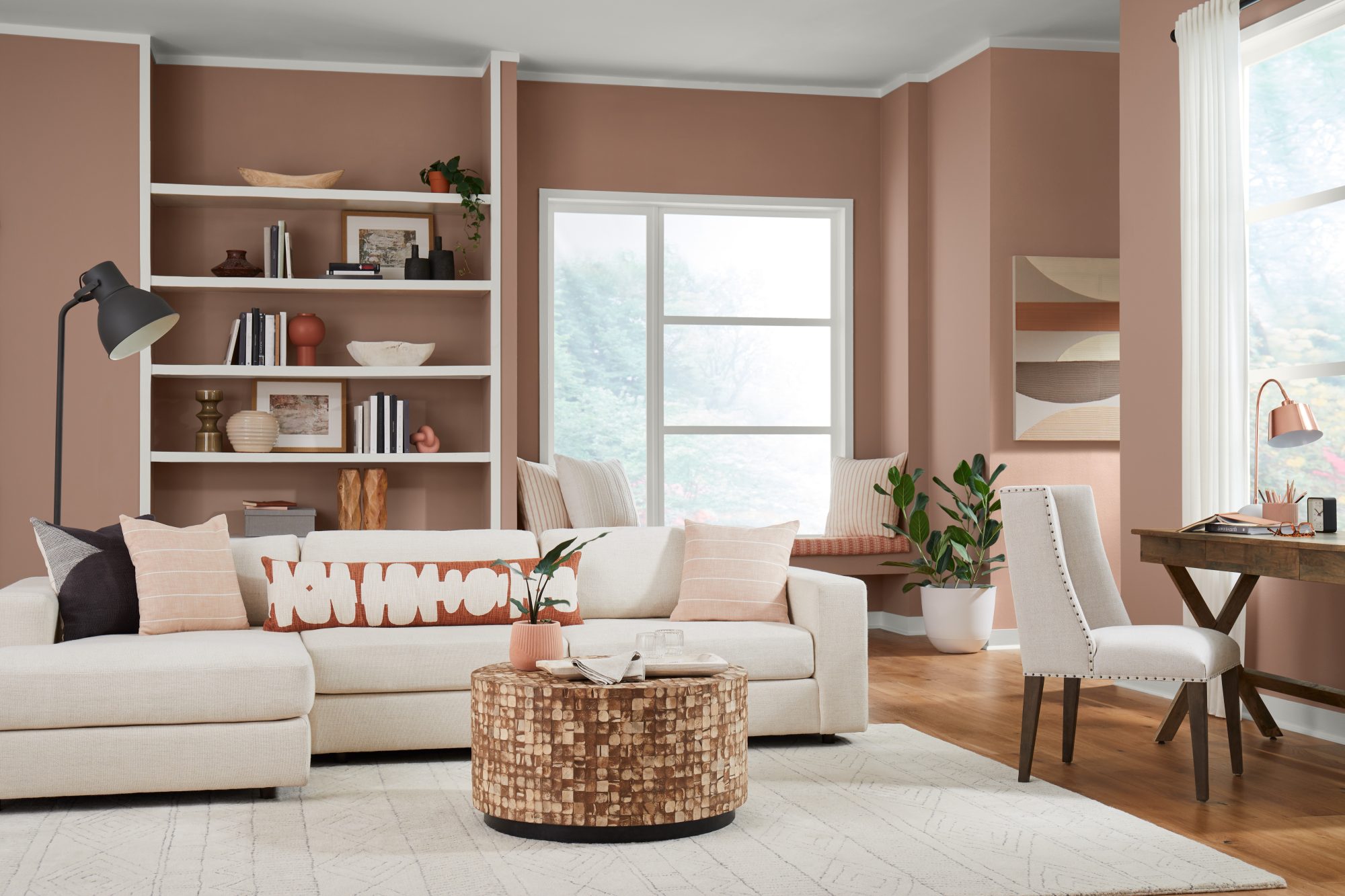 While the year is still in full swing, Sherwin-Williams has announced Redend Point as its 2023 Color of the Year. Each year, this leading paint provider selects a Color of the Year and forecasts upcoming color trends, including complementary color pairings.
Inspired by care and connection, Redend Point is a clay-like shade that provides a sense of peace and calmness. Here are a few ways our team at Kiper Homes suggests incorporating the welcoming color into your home:
Use as a Focal Point
The subtle-yet-distinct shade is the perfect statement color for creating a focal point within your new Bay Area home. Use this Sherwin-Williams choice for a traditional accent wall or to make the fireplace the star. Redend Point is also the perfect color to spice up bathroom cabinets, a kitchen island, interior doors or built-in shelving. Whatever home feature you want to make a focal point, paint it this timeless shade.
Mix with Warm, Earthy Tones
While soft and minimal, Redend Point is the perfect color to mix with natural shades and warm tones. As part of the corresponding palette curated by Sherwin-Williams, this versatile color pairs harmoniously with a moody mauve like Carnelian, a bright blush like Malted Milk or a dark brown like Urbane Bronze – the company's 2021 Color of the Year. The intriguing hue also works well with natural materials, including mixed metals, stone accents and rustic wood finishes.
Use the Color Outdoors
The warm, inviting hue of Redend Point inspires tranquility and comfort, which is what home is all about. Our Kiper Homes team loves the idea of integrating the shade into the exterior doors, shutters and window trim. A few unique ways homeowners can incorporate Rerend Point into their outdoor spaces are by painting fences, patio furniture and boxed gardens. Coexisting beautifully with the tones of natural surroundings, the soulful, rosy brown color with beige and blush undertones improves the coziness of any outdoor space.
Take Advantage of the Versatility
The outstanding versatility of Redend Point might be its best quality! While the color is gorgeous stand-alone, it can also be a stunning accent shade. Create a minimalistic, stylish look within any living room, bedroom or office space by painting the entire room this sophisticated shade. Homeowners can also add a fun, airy feel to any room by using an intriguing tone with whites and brighter hues. No matter how you choose to use Rerend Point, it is sure to evoke feelings of serenity and connection.
How do you plan on incorporating the Sherwin-Williams 2023 Color of the Year into your new Kiper home? Visit www.kiperhomes.com/new-home-communities to discover Kiper Homes' new home communities in Lathrop and Manteca.