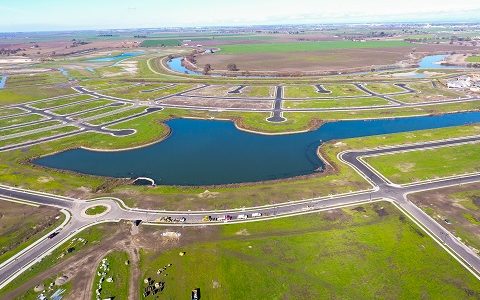 Northern California home builder Kiper Homes is excited to announce three new communities coming soon to Lathrop and Hollister! Dedicated to building quality new homes in Northern California's best locations, the three new communities will feature the unbeatable value, attention to detail and flawless customer service Kiper Homes is known for.
Two new communities are coming soon to Hollister: Carousel at Westfield and Mayfair at Westfield. Carousel at Westfield will feature single-family homes with 1,902 to 2,364 square feet of impressive living space. Home designs at Carousel offer three-to-five bedrooms and two-and-a-half to three bathrooms for plenty of options to fit each family's needs.
Mayfair at Westfield, also coming soon to Hollister, features single-family homes with 1,651 to 2,768 square feet of open-concept living space. Homes offer plenty of space for hosting friends and family with up to five bedrooms and two-to-three bathrooms.
These collections of new Hollister homes are perfectly nestled against the picturesque vistas and rolling hills of San Benito County, offering an ideal commute location located just off of HWY 156. Residents will enjoy convenience to nearby schools and plenty of popular shopping, dining and entertainment options.
Adding to the builder's notable presence at River Islands, Newport in Lathrop will feature elegantly modern single-family homes with 2,304 to 3,731 square feet of thoughtfully designed living space. Home designs will offer plenty of options to choose from for homebuyers to select the perfect home to fit their needs. Many of the homes in this new community will be located on the water with shared private docks just off of your backyard on the lake.
As a part of the River Islands master-planned community, residents at Newport will enjoy an easy commute with the community's easy access to major roadways and the Altamont Corridor Express (ACE). Newport will also feature accessibility to miles of Delta waterways, multiple lakes, perfect for kayaking or paddle boarding after a long workday in town, and a variety of popular California destinations that include Lake Tahoe and the Bay Area.
Click here to join the Kiper Homes Interest List and be the first to receive news regarding new community pricing, home designs, grand openings and more. Homebuyers that just cannot wait to make a Kiper home theirs may explore Quick Delivery Homes throughout Lathrop and Discovery Bay here.