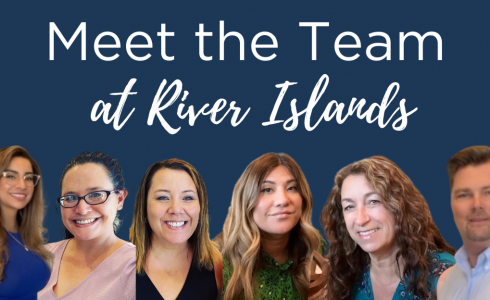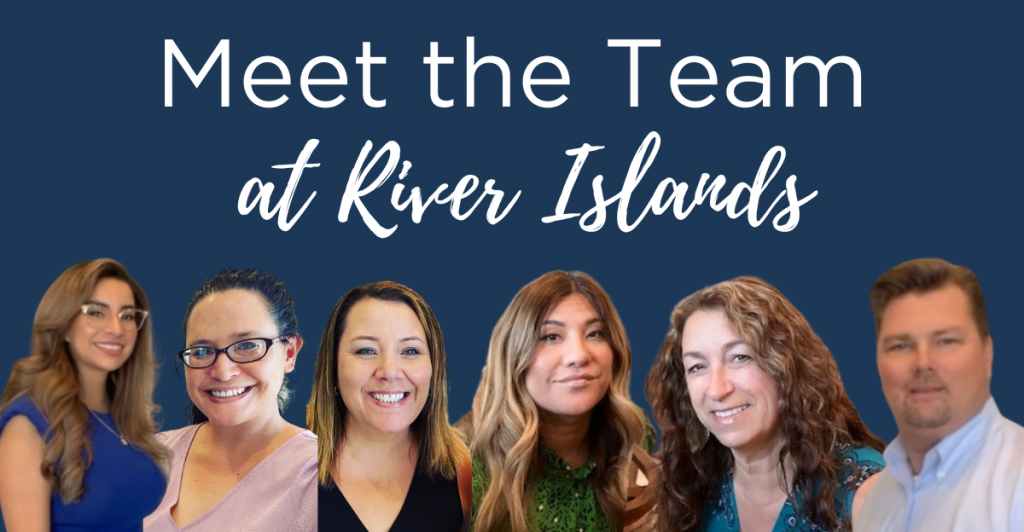 Kiper Homes is proud of the onsite teams we have in place at our River Islands communities! Each team of professionals was hand-picked to guide you throughout your homebuying journey with Kiper Homes, understand the Kiper Advantage, and we may be biased, but we think we have the best group of new home agents around!
Our onsite agents at our River Islands community include:
Skye at River Islands
Laura Washburn – Community Sales Manager
Miranda Amundson – Community Sales Associate
Balboa at River Islands
Rachel Cruz – Community Sales Manager
Emily Hultz – Community Sales Associate
Catalina / Catalina II at River Islands
Steve Schumacher – Community Sales Manager
Maribel Ramos – Community Sales Associate
Our Community Sales Managers and Associates are the first people you'll meet when you reach out to us via phone or email, or visit us in person! We're sharing a little something about each of our agent teams, why they are special and what they think makes Kiper Homes the best home builder in Northern California.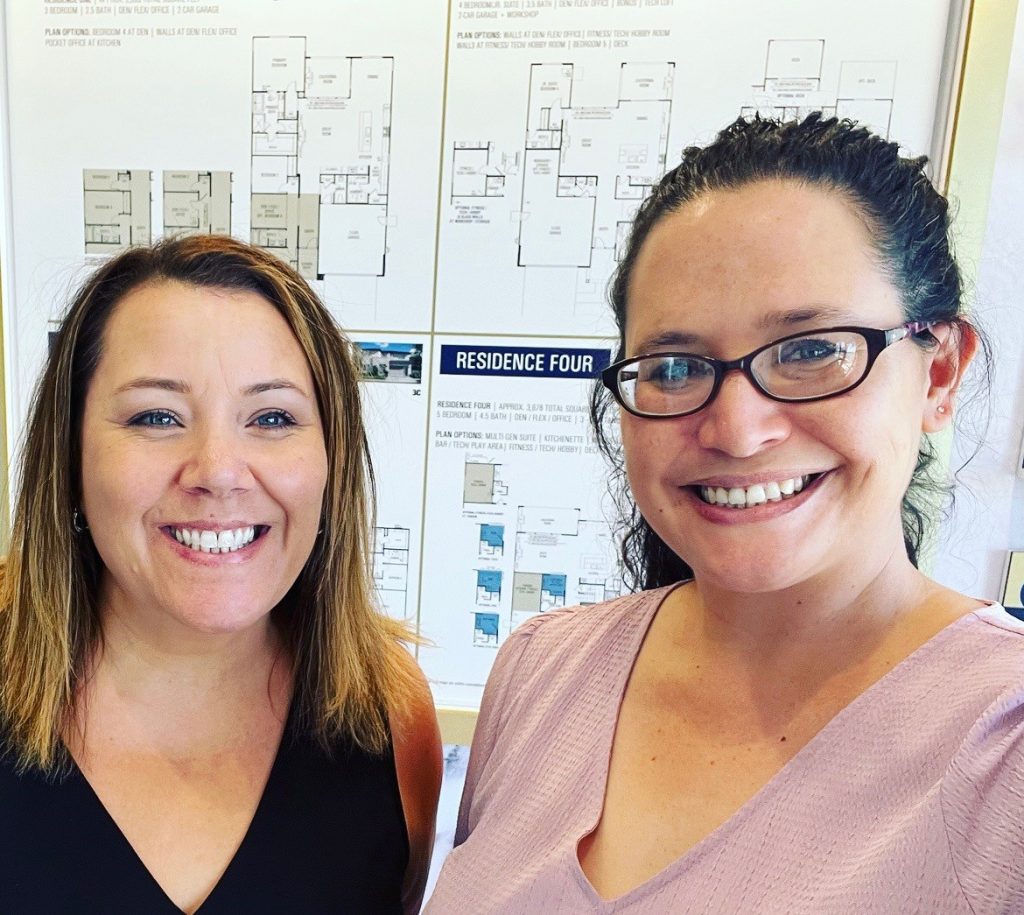 Laura Washburn has been in the new home industry for three years having come from a high-paced residential property management firm, all of which she has spent as an agent with Kiper Homes. When asked what makes Kiper Homes different, Laura said that it's about the quality of service.
"The construction and support provided by Kiper Homes is by far the best!" said Laura. "I have not only experienced it myself, but hear it daily from our buyers."
Her onsite partner, Miranda Amundson, has been in the industry since 2014 and joined the Kiper team just five short months ago. So far, she loves that Kiper is a family builder with a friendly feel, as well as the abundance of resources the company offers her.
"There are so many team members at Kiper that have been in real estate for years and their knowledge and willingness to share it is welcoming," said Miranda. "I feel grateful and excited to be on this team."
Laura also points out that while every home Kiper builds is beautiful, she personally thinks that the homes at Skye are the most beautiful of them all!
"Our look here is unique, fresh and spectacular!" said Laura. "I love seeing the stunned faces of people after they walk through them. We offer very cool contemporary designs with glass walls, fitness centers and other unique floor plan opportunities that buyers in this market are searching for."
We also asked both Laura and Miranda the best way to learn about Skye at River Islands. Laura recommends reaching out directly by emailing skye@kiperinc.com or stopping by the model homes to visit. Miranda adds that another way to learn about new releases or phases is through social media – after all, "Everyone checks their Facebook or Instagram before their emails!" she adds.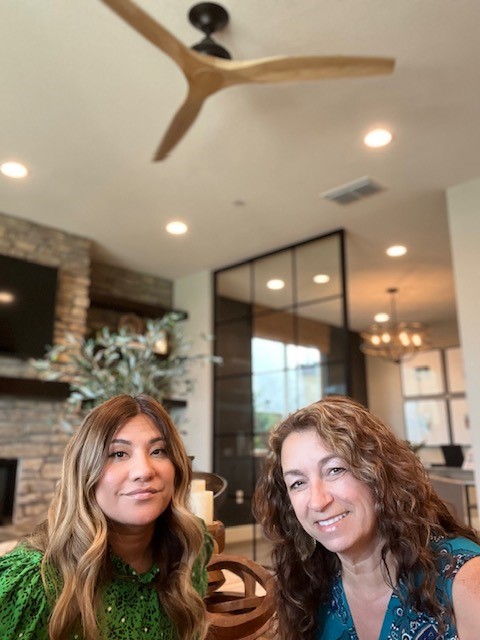 Over at Balboa at River Islands, we have a dynamic duo with fantastic synergy! Rachel Cruz has worked in the industry for over 20 years, while Emily is a relative newcomer with 3 years of experience as Rachel's partner. In true "team" style, they both began working for Kiper Homes at the same time, approximately 7 months ago- and have never looked back!
When asked what makes Kiper different from other builders, they had a long list of things that separate us from the competition – the quality of the homes, the fact that Kiper is a private builder versus a publicly traded company, the supportive management and construction team, and the total team environment. Both Emily and Rachel echo the statement that Kiper Homes truly cares about both their employees and their homeowners.
When speaking to the quality of the homes, Rachel says, "The way that Kiper delivers their homes is immaculate. There are very few items on the orientation list and at times, zero items at the walk-through."
Rachel and Emily both also rave about how amazing the River Islands location is, and how the model homes and floor plans available at Balboa are loved by everyone.
This effective team recommends signing up to receive regular community eblasts to be the first to learn about new releases and available homes at Balboa at River Islands. Or, stop in to the community Model Center or call them directly at 209-740-4021.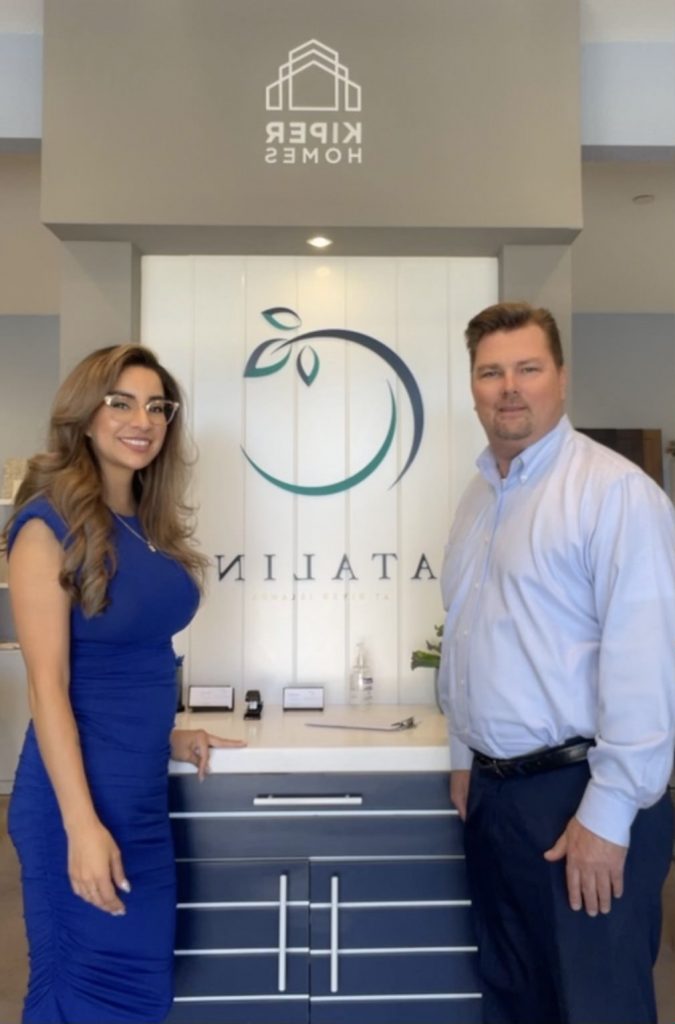 Steve Schumacher, at Catalina, is a resident rock star who has a knack for making buyers feel comfortable with the process and explaining the purchase agreement thoroughly. In fact, he is the perfect person to lead our first-time home buyers through the process of obtaining the home they have been dreaming of! Steve has been in the industry for 28 years, 10 of those with Kiper Homes.
His teammate at Catalina and Catalina II, Maribel Ramos, has been in the real estate industry for 3 years, including the last year with Kiper Homes. Her former experience as an escrow manager for a busy resale firm offers a unique perspective, balance and organization to the Catalina team.
When asked about what sets Kiper apart from the local competition, both Steve and Maribel speak to Kiper's quality – both the quality of the construction itself and the quality of the finishes offered as included features, many of which other builders charge for as upgrades.
Maribel also adds that Kiper Homes has established itself as a strong supporter of the River Islands community and its leaders.
"Kiper Homes is active in the community and desires to provide the best for both its homeowners and employees. Building in such an incredible location helps to ensure that," said Maribel. "I love watching River Islands grow and to see the smiles of each family, knowing their home is located in an amazing neighborhood that they can enjoy."
Steve expounds on the benefits of living at Catalina at River Islands:
"There is a home here in River Islands that fits the needs of everyone. The amenities here far surpass other communities I have sold in, from the multiple parks, charter schools, man-made lakes for kayaking, and the Boathouse restaurant for dining. As for Catalina, we offer the best value in River Islands for those looking to own a true single family, detached home with a larger back yard."
Both Steve and Maribel recommend signing up for the interest list to learn more about new releases and homes at Catalina or Catalina II. Sign up by clicking the 'Get Updates' button at KiperHomes.com or call them directly at 209-519-4818.