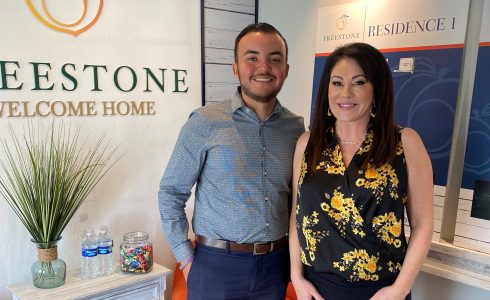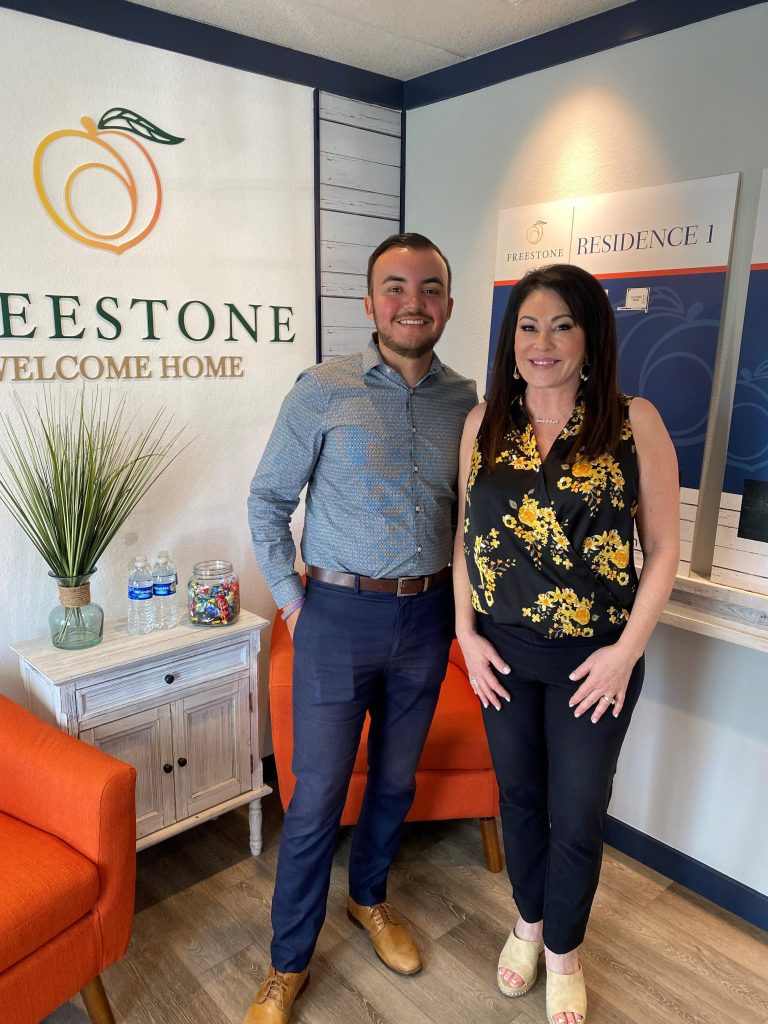 We are proud of the onsite teams we have in place at all our new home communities in Northern California, including the team at Freestone in Manteca! This team of professionals was hand-picked to guide you throughout your homebuying journey with Kiper Homes and understand the Kiper Advantage, and we may be biased, but we think we have the best group of new home agents around!
Our onsite agents at Freestone include Sonja Jarvis, Community Sales Manager and Reynaldo Aguilera, Community Sales Associate.
These team members are the first people you'll meet when you reach out to us via phone or email, or visit us in person at the Freestone model home! We're sharing a little something about our Freestone team, why they are special and what they think makes Kiper Homes one of the best home builders in Northern California.
Sonja has been in the industry since 1997, and has been with Kiper Homes an impressive 10 years, while Reynaldo has been selling new homes for more than 3 years and has been with Kiper Homes for just over a full year. When asked about what makes Kiper Homes different, this dynamic duo was quick to respond:
"There is a sea of difference between Kiper and the rest of the industry," Reynaldo said. "I have worked for two other builders in the past, and everything – the quality of the build, the variety of choice, the seamless design experience with plenty of customizable options – is not provided elsewhere."
Sonja elaborates even further, saying, "Kiper Homes' product quality is superior compared to our competitors. There is no skimping or cutting corners when it comes to quality, detail and design. In fact, the beauty and luxury are felt instantly no matter the price point. The attention to detail is noticed and commented on immediately with every model home tour. Plus, Kiper Homes is always ahead of the rest with the most up-to-date floor plans and trends, and much of this is because they are family owned and operated by a team with exquisite taste."
Reynaldo and Sonja both had a lot of positive things to say about the other members of the Kiper team. They note that the building team's attentiveness and knowledge ensures that buyers' homes will be built in a timely manner and to the best standard you'll find for new construction.
"The customer service team is also next to none with their rapid response time, friendliness, knowledge and care for our homeowners, years after their purchase," continued Sonja. "We also have almost no turnover in staff, which is unique. Kiper has a stellar reputation!"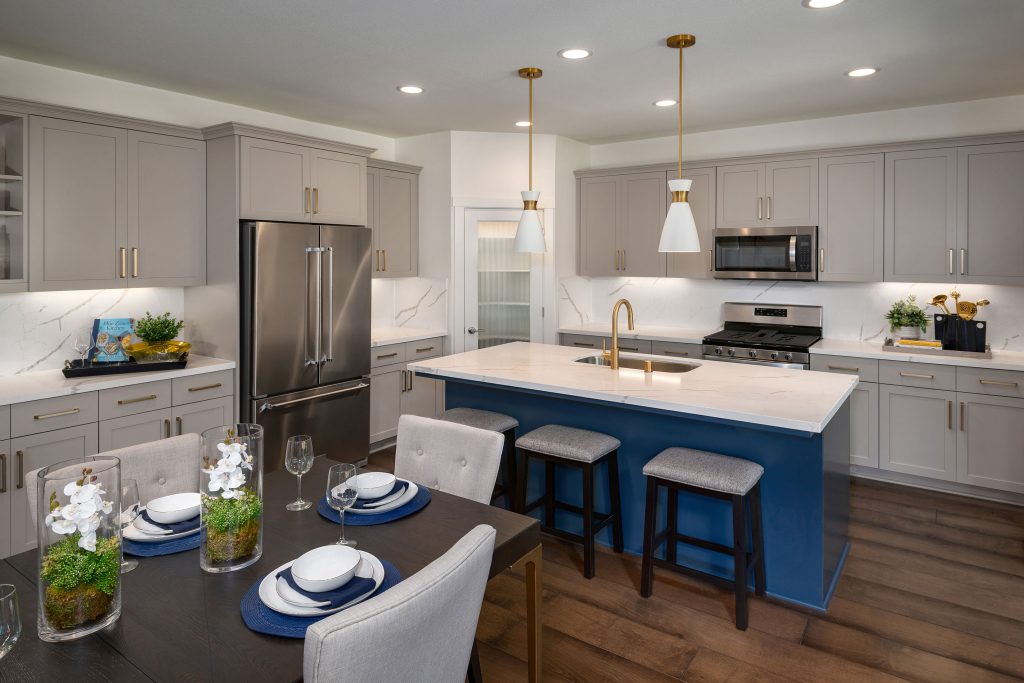 Reynaldo also raved about his community sales partner, Sonja. The duo works well as a team and knows there is no problem or situation that they can't solve together.
"We work in tandem and the homebuyers see our partnership and know we're working together for them," he continued.
"Relationship building is our priority," said Sonja. "Kiper Homes overall has a very high percentage of sales from repeat buyers, as well as friend and family referrals. This is my favorite part of selling Kiper homes – feeling proud!"
Reynaldo also talks about the pleasure he gets from helping so many fantastic homeowners that are understanding and patient.
"Plenty of our buyers here have been first-time homeowners who are just so excited to begin the newest chapter in their lives, which makes it so special for us to help with," said Reynaldo. "Experiencing the journey with them from design appointments, the various check-ins, bringing friends or family in, and the interesting conversations that result from those interactions – the culmination of all of that is an integral reason why I love what I do so much!"
Both Sonja and Reynaldo also agree that the community itself is another factor in how much they love their job, explaining that the Freestone community is a wonderful place to live and work.
"We have everything to offer families in this location," continued Sonja. "Most buyers are coming from the Bay Area and their children are the number one priority. We have everything, from the ease of getting on the freeway to great shopping, restaurants, excellent schools, parks – the list goes on. Freestone is a very special tight-knit community where everyone feels like family instantly."
We also asked about the best way for potential homebuyers to learn about the new homes at Freestone. The team recommends registering on the website via email to receive consistent communications about new releases, new phases, incentives and more. Once you're ready to learn more or visit the community, you can reach out to Sonja and Reynaldo directly for more details!