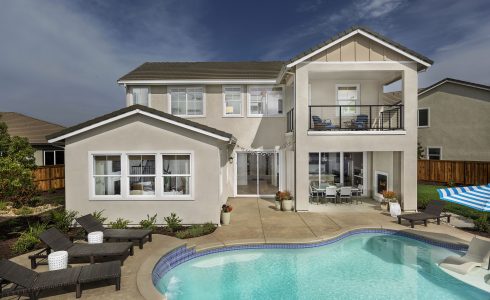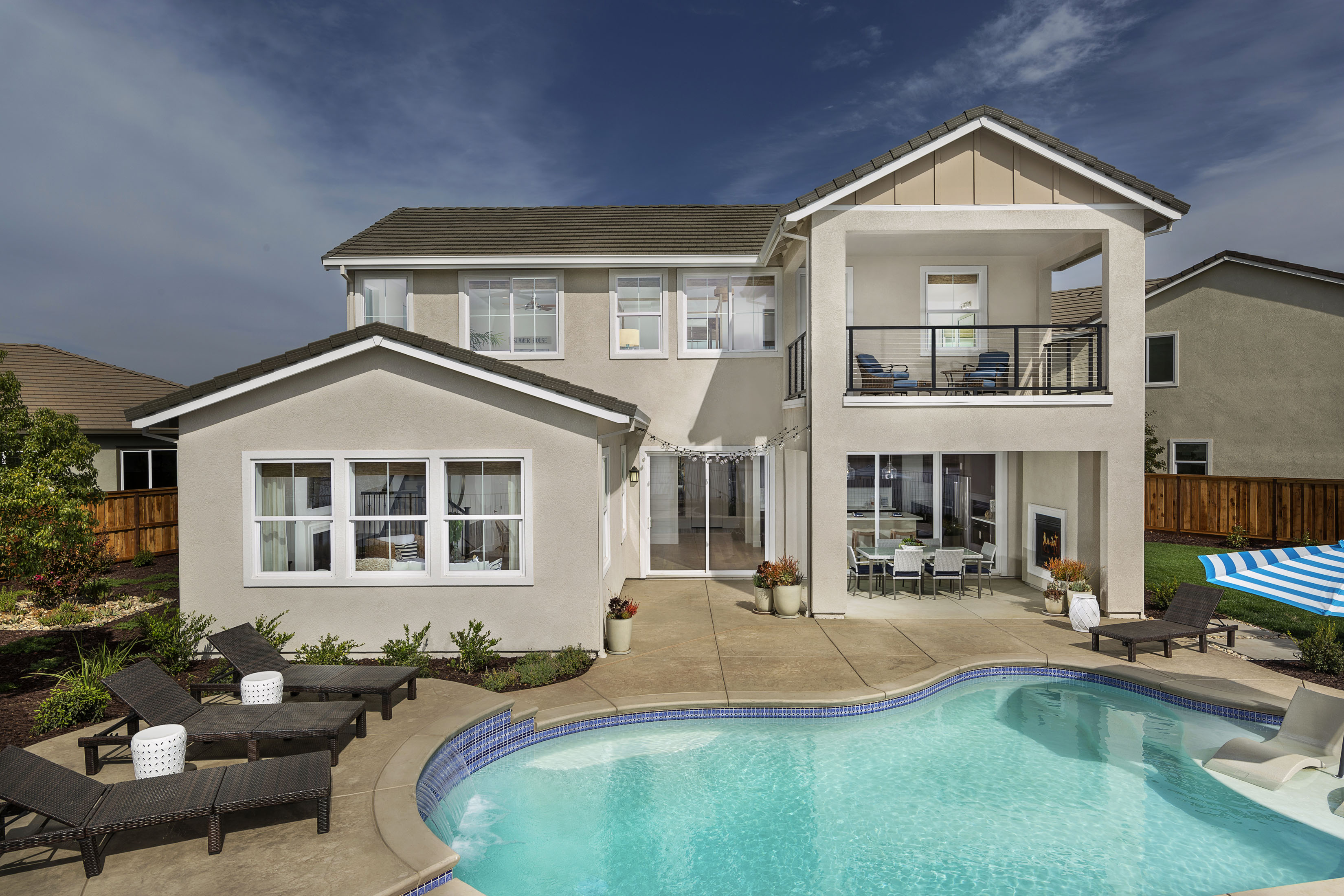 Summer adventures may look a little different this year, and the current pandemic has brought forth many challenges including cabin fever. After months of working, schooling and spending increased amounts of time at home, it is no wonder why so many feel like the walls are closing in. However, just because you are stuck at home does not mean you have to also feel stuck inside. One benefit of being a homeowner right now is having outdoor spaces that provide a needed escape from the everyday walls and windows.
At Kiper Homes, we consider outdoor living spaces an extension of the home. Our new home communities in Lathrop and Discovery Bay offer sunny California rooms that take indoor/outdoor living to the next level with large sliding doors that bring the outdoors in and expand the living space outside. Many California rooms also include fireplaces and TV connections as options for added outdoor comfort and entertainment opportunities.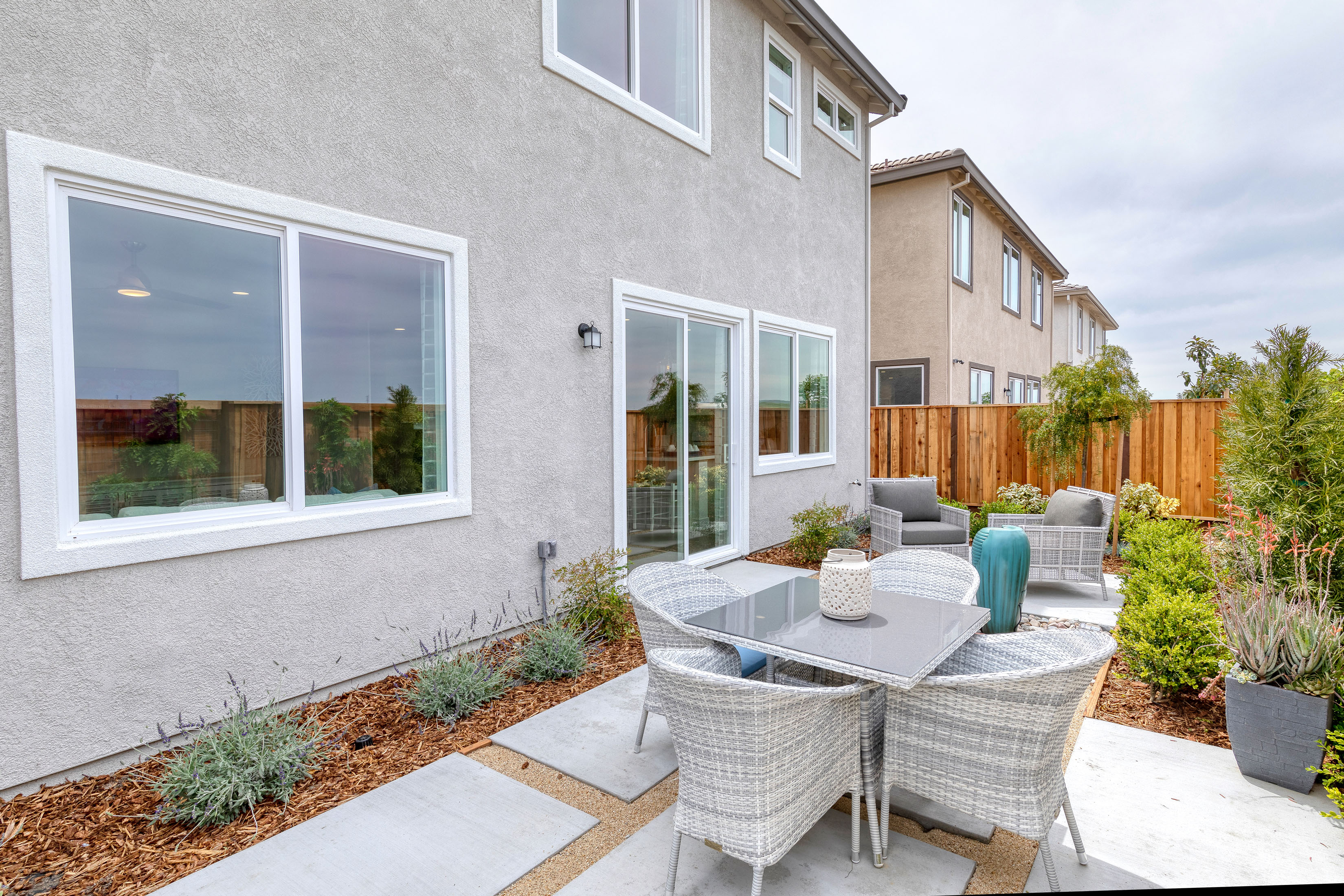 Even with more intimate spaces, like at Carousel at Westfield, a new Hollister community, a variety of easy-living outdoor opportunities are available to be transformed into a backyard oasis. No matter the community, Kiper homes over a variety of outdoor options ranging from elaborate living spaces to more private backyard settings.
For some inspiration on ways to cure cabin fever in your backyard, here are a few of our favorite design ideas for creating comfortable, entertaining spaces space:
Outdoor Seating
Comfy seating is essential for any outdoor entertainment space, especially those with fireplaces and TVs. While buying patio furniture is an option, built-in seating is also a great way to offer places to sit while maximizing space. As an added bonus, this built-in seating can also double as extra storage space, perfect for storing any outdoor necessities.
Shady Spaces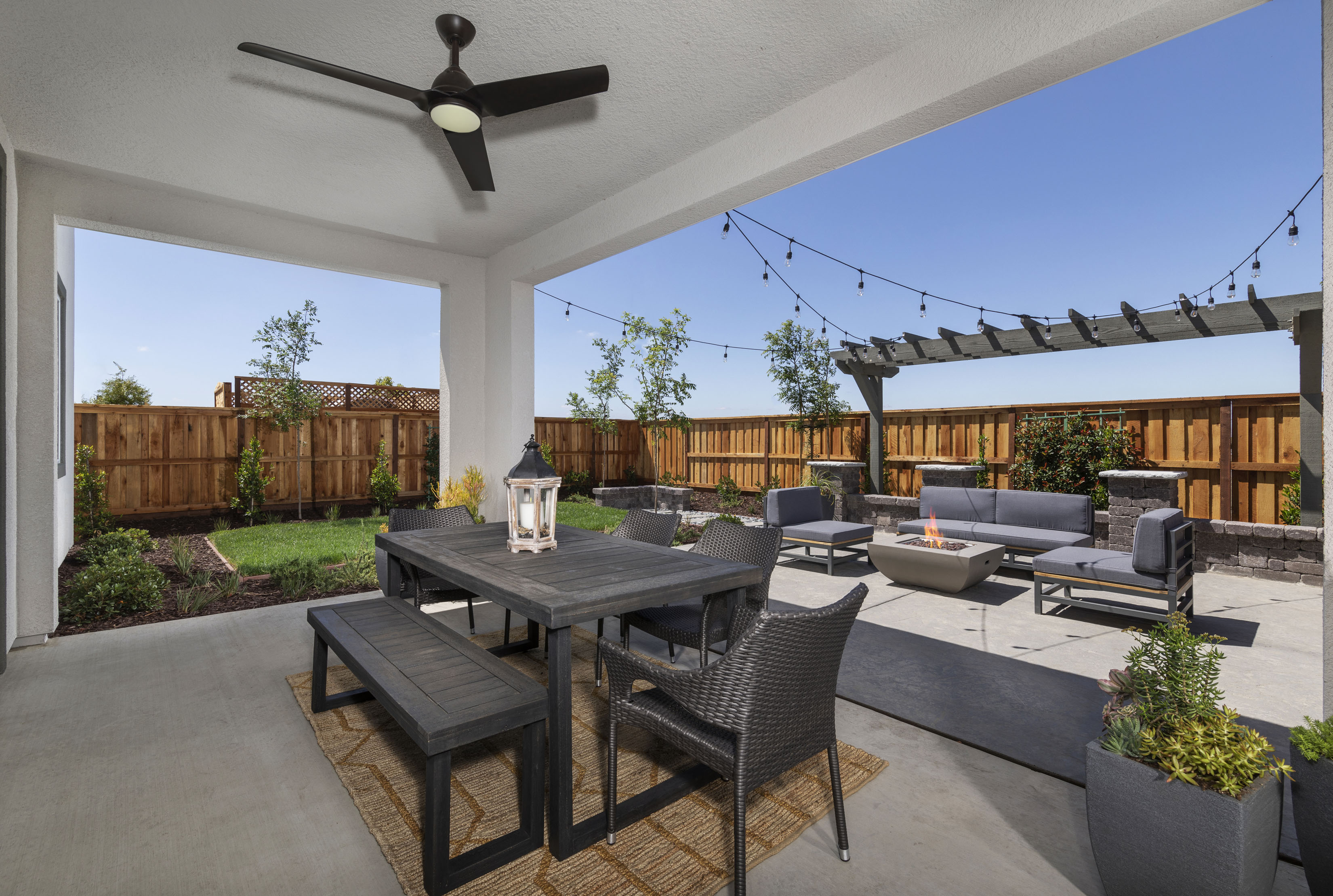 In California, a shady backyard space is a must for homeowners looking to cool off from the summer sun. While not every home has access to shady trees or covered patios, homeowners can easily incorporate free-standing shade options such as shade sails, oversized umbrellas and overhead trellises.
Kitchen and Bar
Show off those kitchen skills. Entertaining family and friends is easy with an outdoor kitchen and/or bar at the center of it all. Whether they are situated by the pool, the patio or in the California room, an outdoor kitchen and bar is sure to be a favorite home gathering space and popular addition to your backyard setup.
Fire Features
On cool evenings, nothing is better than gathering around a toasty fire pit with the family and a bag of marshmallows. Whether homeowners have an oversized backyard or a small patio, a fire pit can easily fit in both. Whether it is custom built or completely portable, these home fire features can be enjoyed at any time of the year.
Garden Planters
Flowers and greenery are a sure way to add a breath of life to any outdoor living space and create a beautiful change of scenery. Planter boxes and pots can be added to backyard spaces both big and small. These container-style gardens are not only easy to set up, but they are also easy to grow anything from flowers to foliage and even vegetables.
To learn more about new home opportunities by Kiper Homes throughout Northern California in Lathrop, Discovery Bay or Hollister, visit www.KiperHomes.com.