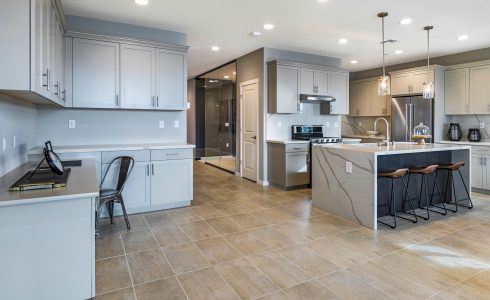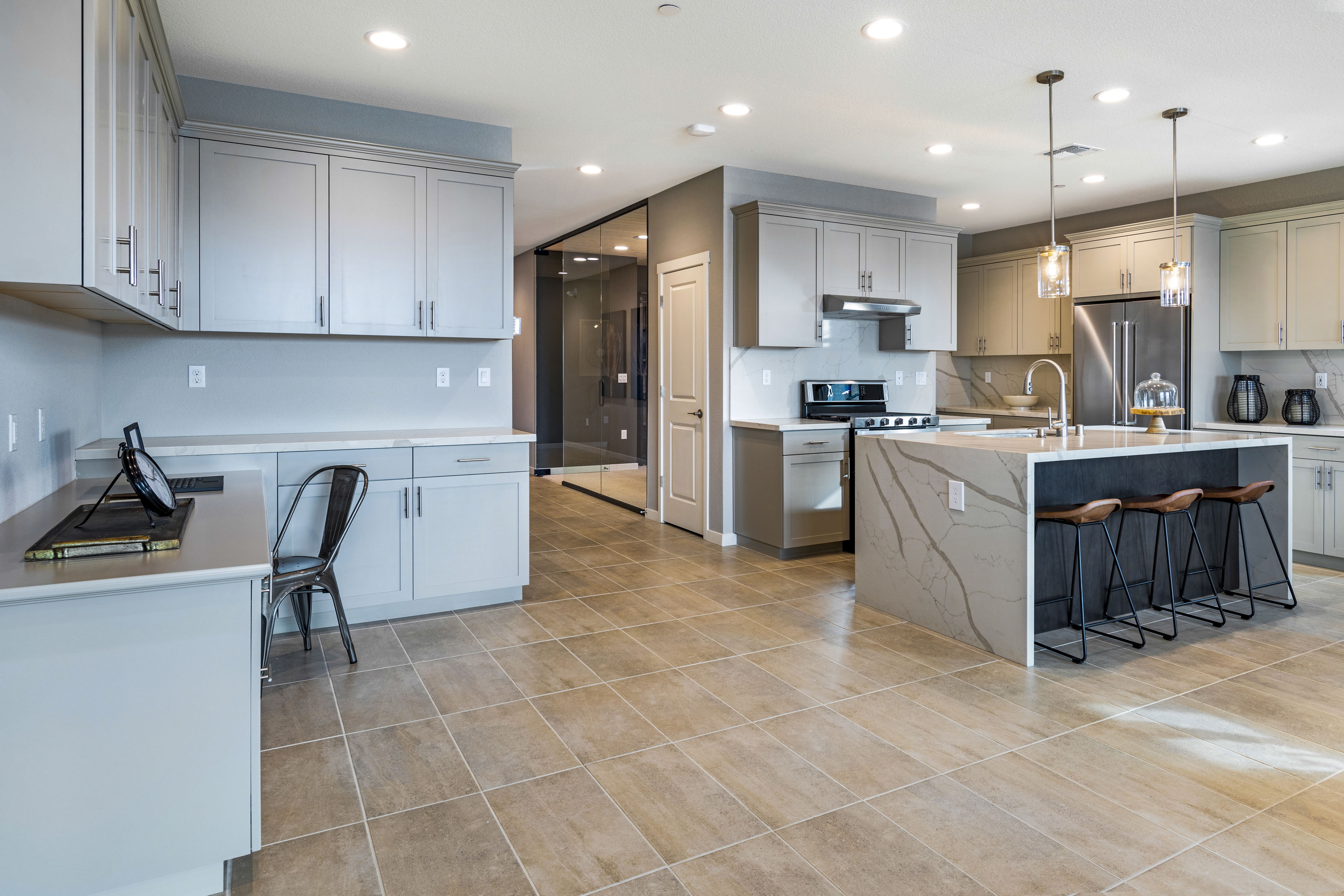 When considering buying a new home, one of the most essential considerations is single-story or two-story living. Given the appeal and convenience single-story floor plans offer a variety of people, lifestyles and needs, the home design now caters to both growing families and older individuals, yet two-story designs still maintain their traditional family appeal with more private layouts.
One-Story Living
Accessible + Kid Friendly
Possibly the biggest advantage of single-story living is the accessibility it offers. With everything on one level, there are no stairs for wandering children or those with mobility issues to possibly fall. Whether it is a growing family with young children or a maturing couple looking to settle down, single-story homes are no longer only suited for retirees.
Trendy Open-Concept + High Ceilings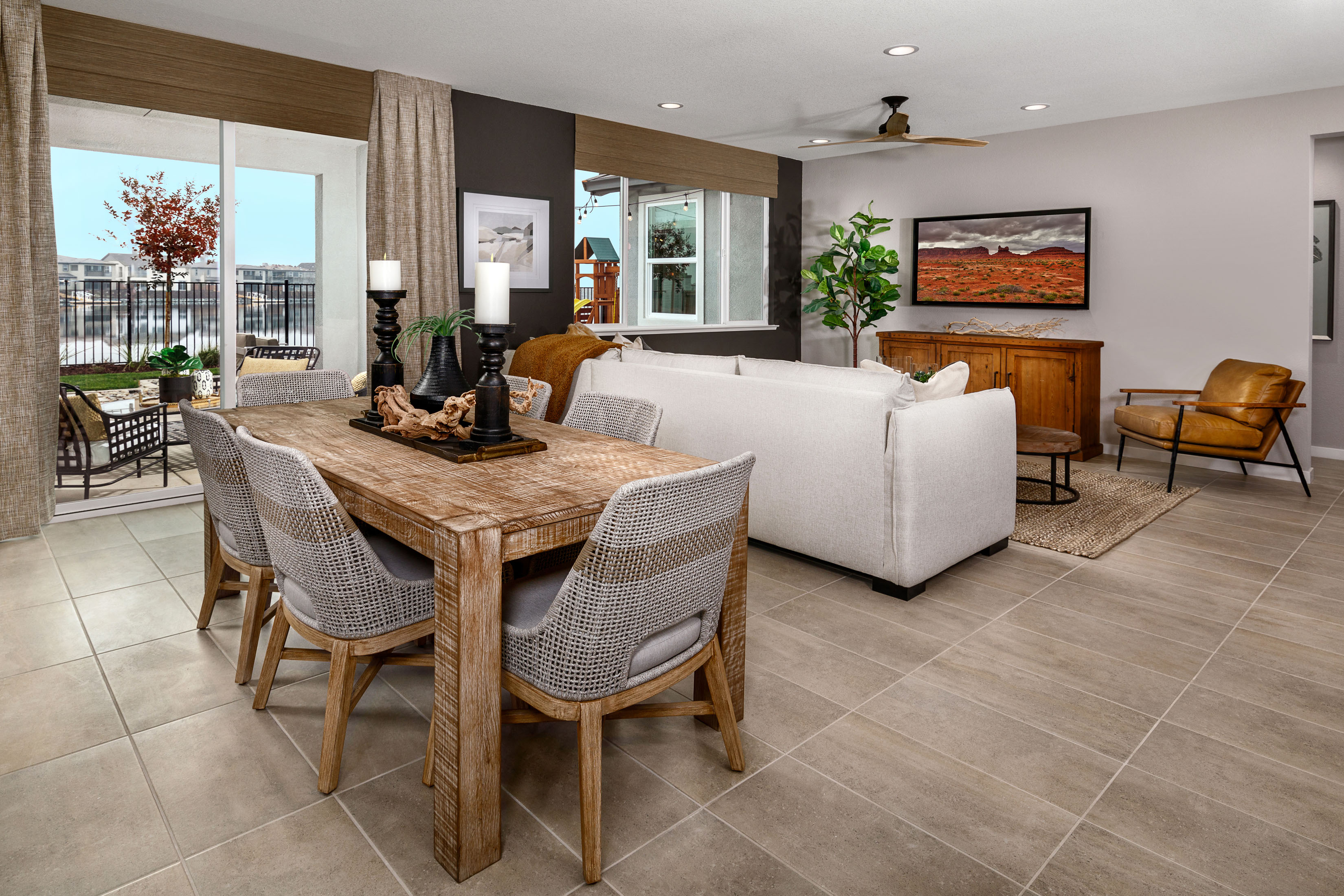 Today's most popular floor plans boast open-concept communal living areas. Perfect for entertaining and spending time with family, the trendy open-concept layout utilizes every square inch of the home with no secondary HVAC system or staircases taking up space.
Single-level homes can also boast higher ceilings or cathedral ceilings for a dramatic, yet airy effect throughout the common living spaces and bedrooms without the potential for noise interruptions from an upper level.
Less Maintenance + Lower Energy Costs
With only one level to clean and no stairs to tackle, single-story home is generally easier to maintain than a multi-level home. For example, window washing and clearing gutters is considerably easier on the outside.
Additionally, single-story homes are typically less expensive to heat and cool. In contrast to a multi-level home where heat rises to the upper levels, heat is more evenly distributed across one level, and HVAC systems do not have to work as hard to pump cold or hot air throughout.
Resale Value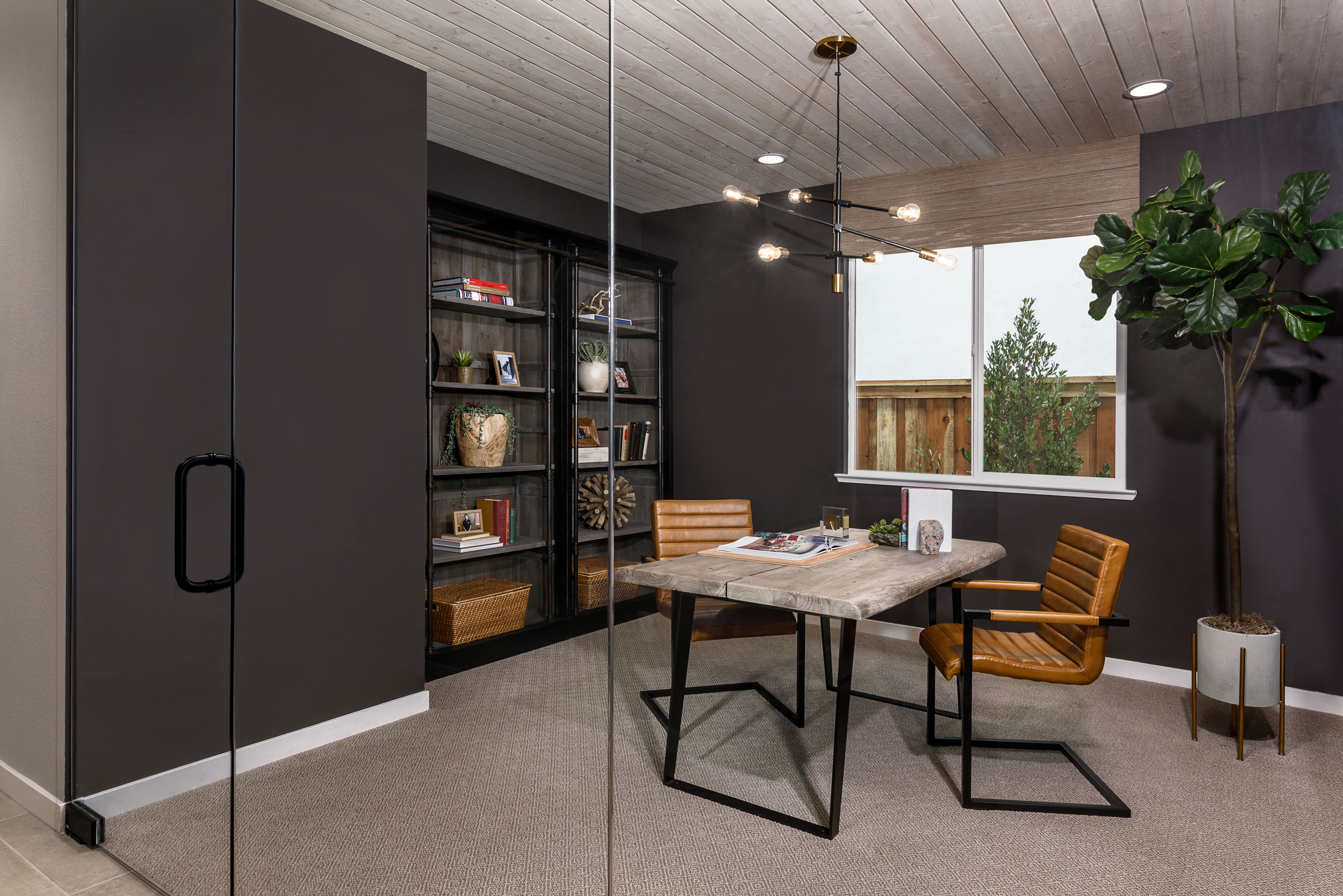 At the end of the day, humans are aging and a home that allows them to age in place provides exceptional value. Historically, single-level homes retain, if not increase in, value.
Two-Story Living
Privacy from Common Areas
Many two-story homes place all the bedrooms on the upper level, which offers more privacy overall from the common living areas and less of a viewpoint for passersby. Many plans that place all the bedrooms on the upper level offer a flexible loft space, perfect for a media space or kids' zone.
Other popular floor plans place the secondary bedrooms on the upper level and the owner's suite or a junior suite for guests on the main level – an excellent option for aging adults that also allows homeowners and their kids or guests to enjoy some added privacy. This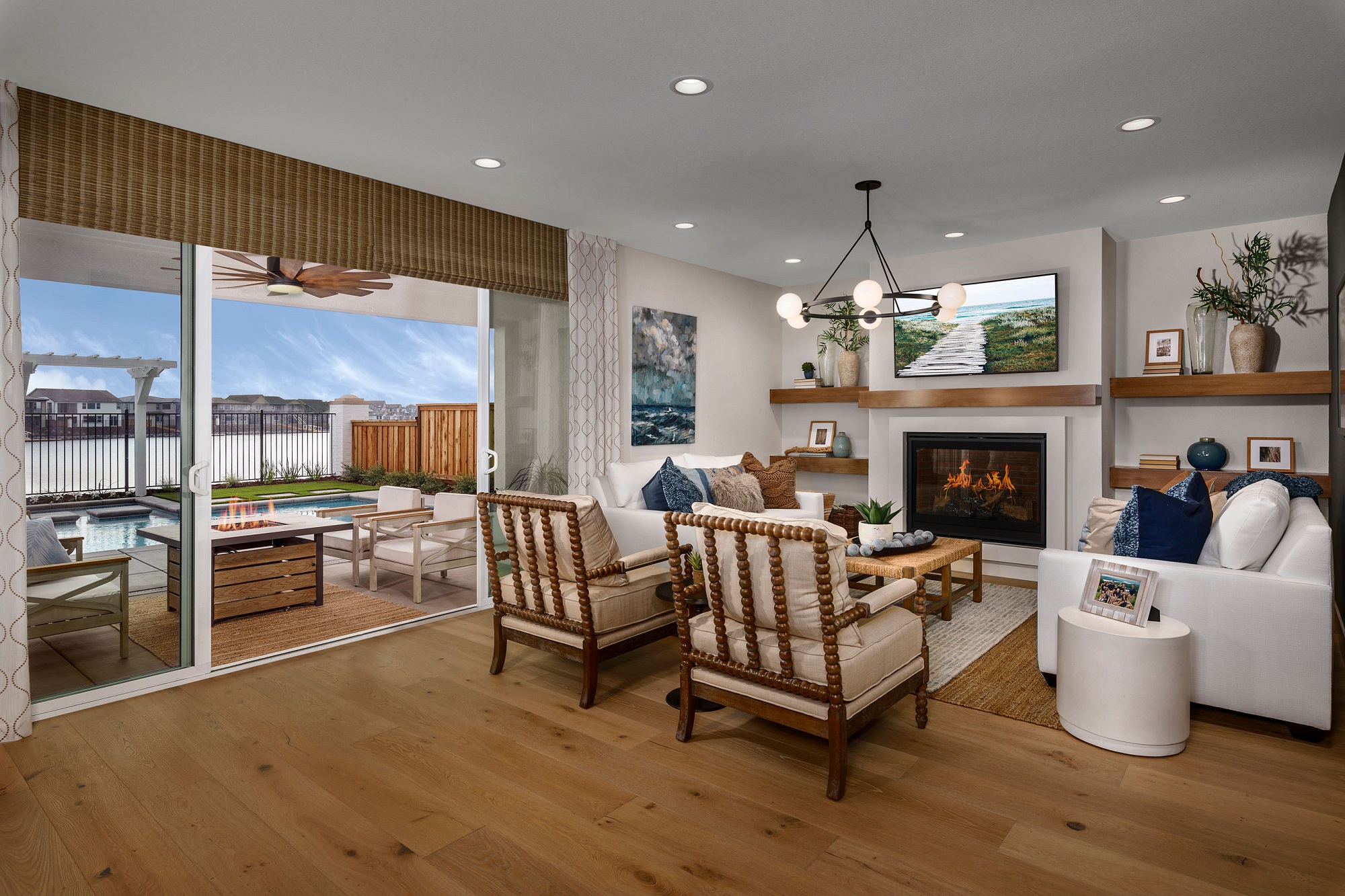 layout is also optimal for parents with young children who can sleep upstairs while they entertain guests on the main level.
Stacked, More Cost-Effective Footprint
Two-story homes cost less per square foot to build thanks to their smaller footprint for the more expensive elements of building a home, such as excavation and foundation, even the roof! A two-story home has less roof area to maintain than a one-level home. A two-story layout can also be considered fuel-efficient with fewer outdoor wall and roof areas being exposed to the weather.
Dream Backyards
In addition to the smaller footprint of the main level, two-story homes can also feature oversized backyards (per homesite). A two-story home can also offer a stunning view below if on a waterside or pool homesite. From water-inspired backdrops to backyard gardens, outdoor living trends remain popular, and the perfect home layout can help make the most of every inch inside and out.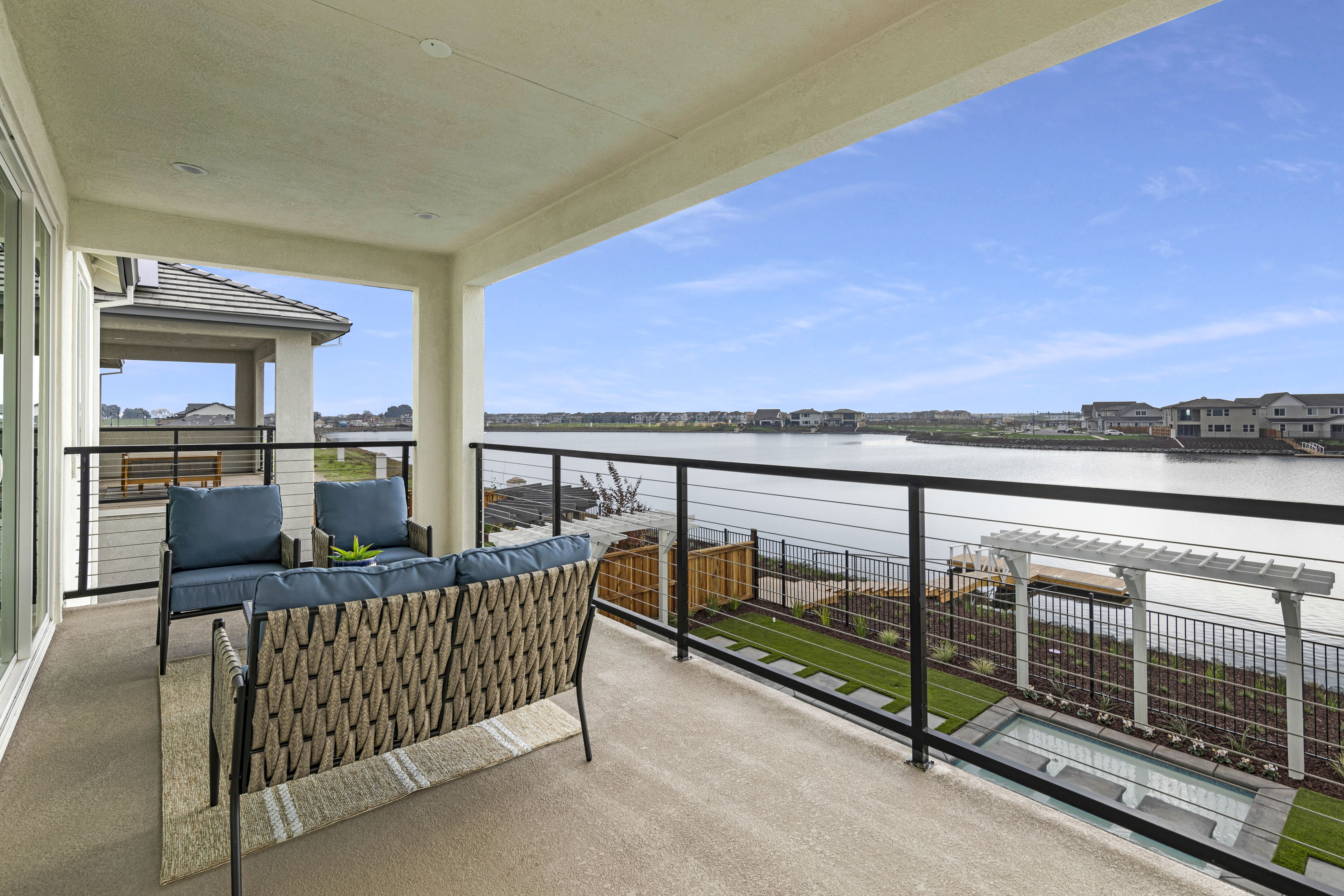 Current Kiper Homes communities in Lathrop and Manteca offer both single-story living and two-story design options. Priced from the low $700,000s, Balboa at River Islands in Lathrop features waterside homesites with flexible living spaces. The single-level Residence 1 boasts three bedrooms, three baths and a two-car garage across 1,937 square feet of living space with an optional California room to extend off the rear of the home.
Balboa is located at 3158 Mulholland Drive in Lathrop. Call 209-740-4021 to schedule a private tour of the newly opened Balboa model homes or click here to learn more.
A single-level living option is also available at Freestone, a new Kiper community of Manteca homes coming soon. Inspired by the floor plans at Mayfair, another Kiper community, homes at Freestone sit on spacious homesites and offer flexible living options. The one-story Residence 1 offers 1,651 square feet of impressive living space with three bedrooms, two baths, a two-car garage and optional California room off the rear, and will likely be priced in the upper $500,000s.
To join the Freestone Interest List and be the first to know about pre-sales and model openings click here.
To explore Kiper Homes communities and presale home opportunities throughout Northern California in Hollister, Lathrop and soon-to-be Manteca, visit www.KiperHomes.com.