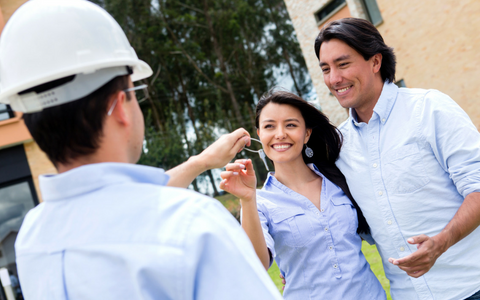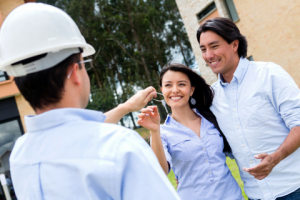 If you have already begun your home search, you have probably experienced the difficulty that comes with the process, whether you were outbid or the home inspection came back with more problems than expected, we understand the frustration! That is why we want to share the many benefits of purchasing a new home over resale.
Avoid the Auction
If you have ever put in an offer on a resale home, you have probably experienced the stress that ensues while you wait for the verdict. Did you get the house? Do you have to continue your home search? You're not alone! The National Association of Home Builders (NAHB) found in a 2018 survey that 27 percent of respondents are unable to buy a home after a 3+-month search due to continually being outbid after making an offer. New communities by Kiper Homes eliminate this competitive auction-style of buying a new home by offering plenty of prime homesites.
Customization: Make Your Dream Home, YOUR Dream Home
Do not settle for someone else's dream home when you can make your own selections for cabinets, countertops, flooring, security and more! Do not be a part of the 36 percent of active home searchers unable to find a home with the features they want – add those features yourself! The Design Center Meeting is a part of the building process at Kiper Homes. Our professional designers will help you in selecting the ideal color palette and amenity package to reflect your own tastes and desires.
Brand New + Warranty
A new home is just that, new. Everything in it, from the foundation to the framing beams reflects the latest in design trends and new-home construction. New construction offers buyer's years of enjoyment before having to address roof, appliance and other repairs or replacements. Additionally, new homes from Kiper Homes include a one-year Limited Fit and Finish Warranty plus a 10 year structural Warranty. Our warranty and responsive customer service program allows us to deliver homes buyers can be proud of.
Energy Efficiency Savings
Today's new home standards mean that energy savings are built right in. Walls, ceilings and floors are all insulated, single-pane windows are a thing of the past and new appliances generally use less energy. Kiper homes include a variety of energy-savings features (per community) including tankless water heaters, weather stripping on front and rear doors, water-saving toilets, R-38 rated ceiling insulation, R-13/R-19 rated wall insulation, and Milgard white vinyl windows and dual pane sliding glass doors with SunCoat Max, to name a few.
Community Amenities
Many new home communities now offer resort-style community amenities. Known for building in some of the best Northern California locations, Kiper communities offer an impressive variety of amenities that include waterway access and docks for paddle boarding, kayaking and fishing, riverside jogging trails, local restaurants and top-rated schools.
New homes are naturally lower maintenance than resale homes and feature the latest in designs and quality. To learn more about luxury new-home opportunities available from Kiper Homes, including quick delivery and presale, visit www.KiperHomes.com.