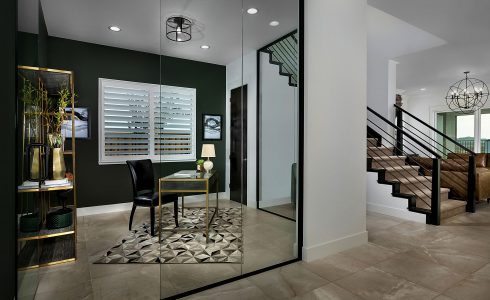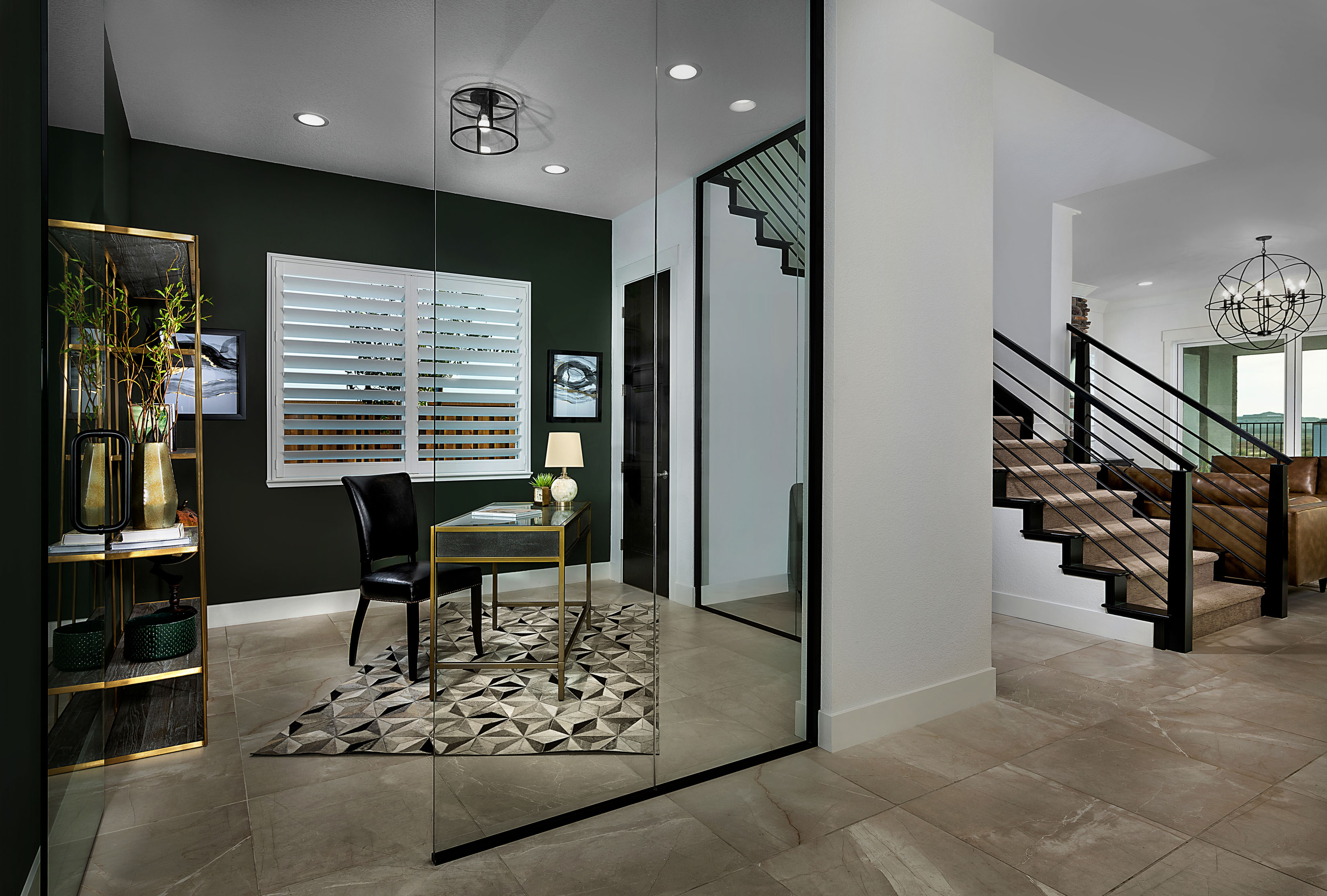 Today, more and more professionals are working remotely from the comfort of their homes. Whether a room was originally meant as a home office or if it transformed in the last year, there are several ways homeowners can create a more productive home office space.
Establish a Designated Office Space
First thing's first: reserve a specific space in your home for a home office. Sure, a kitchen table or corner of the living room works, but in the scheme of things, a more intentional workspace is typically more productive.
At Kiper Homes, a productive home office is easy to create thanks to thoughtful layouts that include flexible living spaces meant to accommodate the way homeowners live today. Upstairs lofts, media rooms, enclosed dens and bonus rooms can be found in most floor plans to give homeowners numerous opportunities for office transformations. For a nice change of scenery, homeowners can even work outdoors in their home's indoor/outdoor California room, per plan. Think outside the box and find a home office location that works best for you.
Invest in a Decent Office Chair
A good office chair is a game-changer for any in-home office space. The last thing anyone wants after sitting at their desk all day is to get up and experience muscle pains and strains. Instead,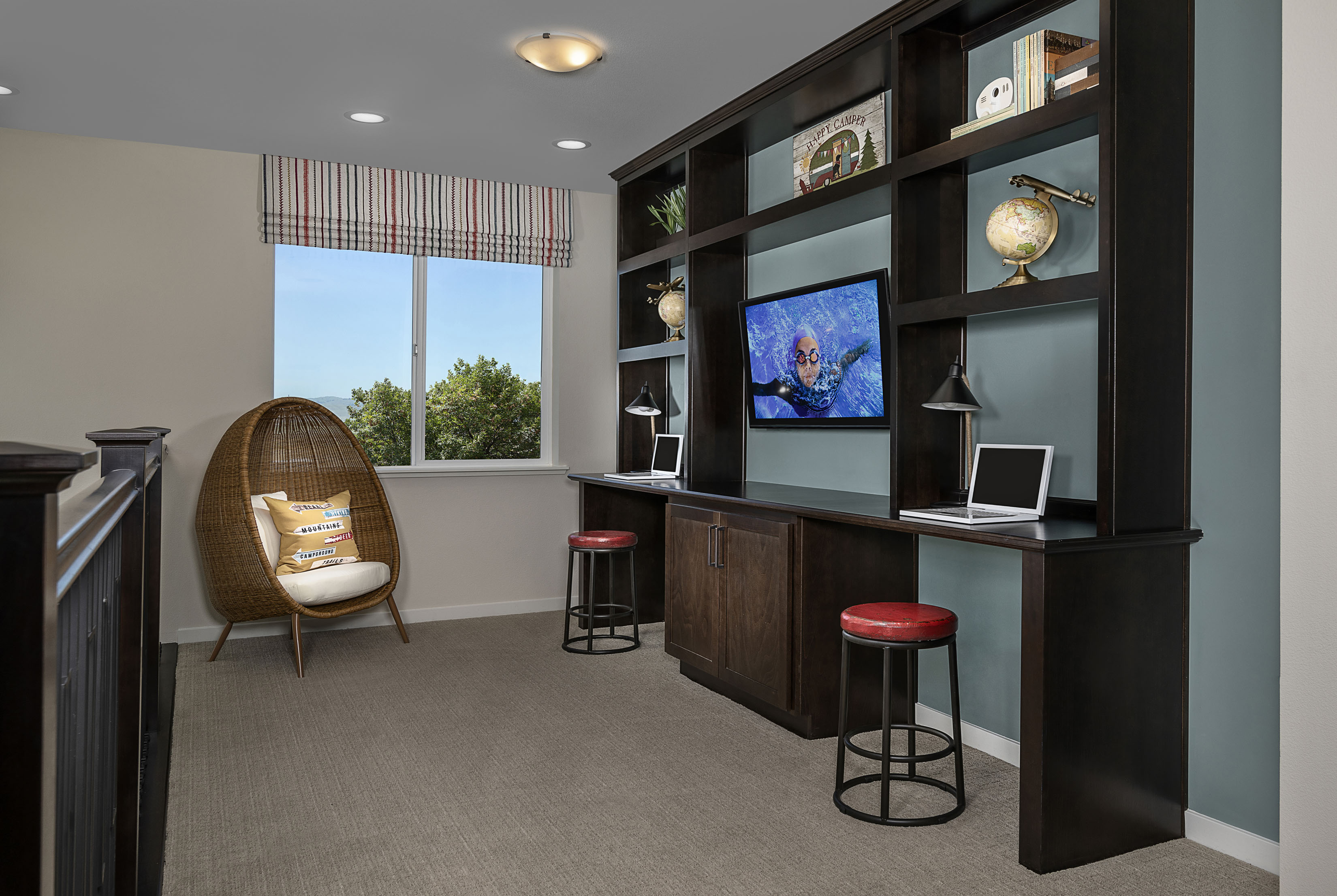 save yourself the discomfort and invest in a good, ergonomic office chair. Not only will it help maintain a natural posture and reduce potential muscle pain, but a good office chair will also help maintain focus throughout the long workday ahead.
Consider the Desk Set-Up
Considering the desk set-up is an important step in creating a productive office space. Make sure the desk is in a location with proper lighting to reduce eye fatigue or drowsiness, which hinder productivity. If your lower back does not reach the back of your office chair, add a pillow or cushion for added support or comfort. Of course, also make sure your chair and desk are at an appropriate height that allows your shoulders to relax and arms to be set at a comfortable angle, as well as set your monitor at eye level to prevent neck strain. Consider a convertible standing desk that can move to various levels of comfort.
Eliminate Distractions
Managing distractions in a hyper-sensory world can be a tough task, especially when working from home. While having a designated home office space is a must, homeowners will also want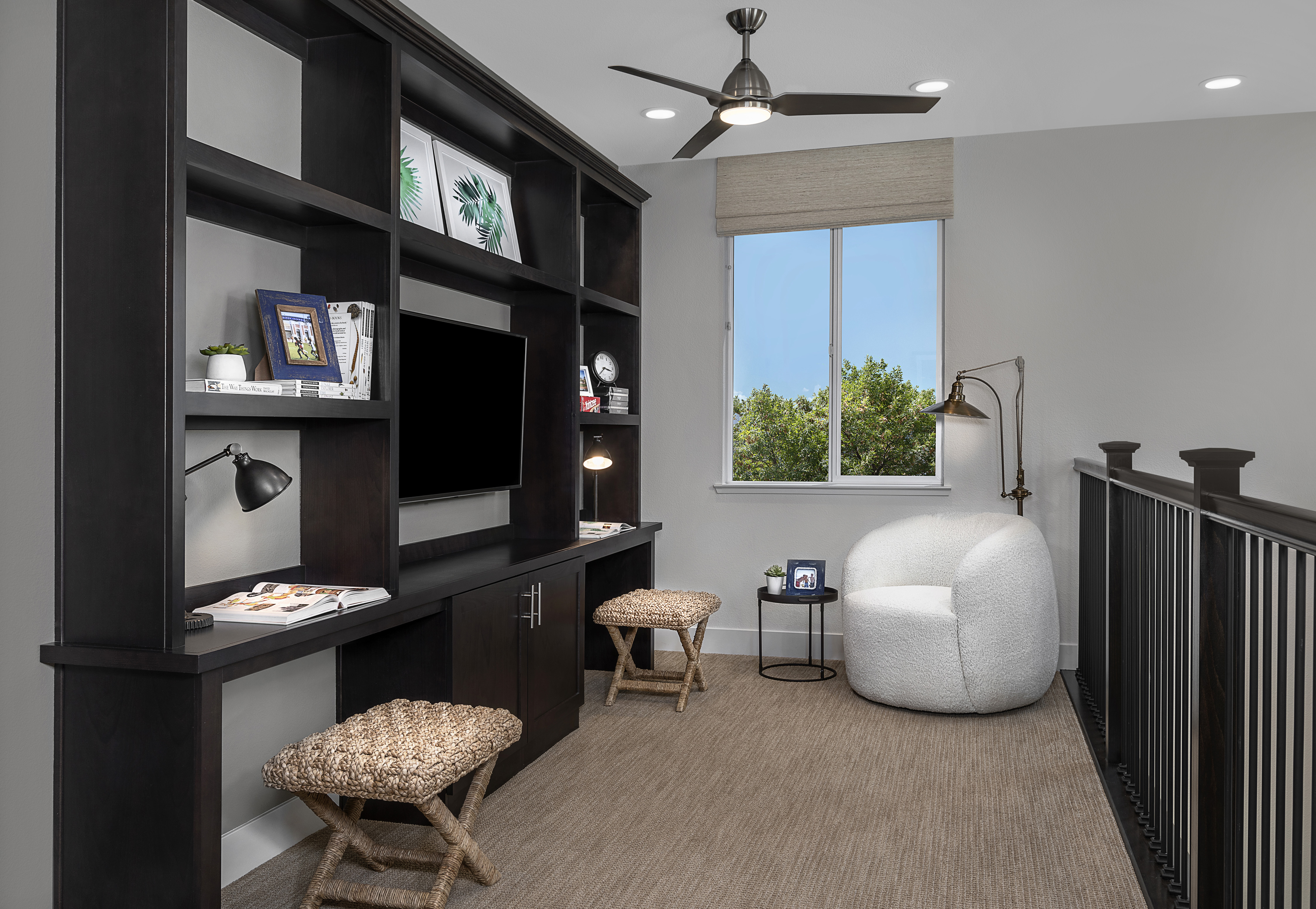 to eliminate distractions within and around that space, so they stay focused and organized throughout the day. Keep the desk area clean and clutter-free and be aware of noise distractions. Televisions, cellphones and other electronic devices can disrupt the workflow, so be sure to turn them off or store them away. For those with small children, inform them of your need for uninterrupted quiet time and use noise-canceling headphones when possible to tune out unwanted noise.
Kiper homes feature plenty of flexible living spaces that can easily transform into productive home offices. To explore floor plans and new home opportunities throughout Northern California including Lathrop, Hollister and soon-to-be Manteca, visit www.KiperHomes.com.