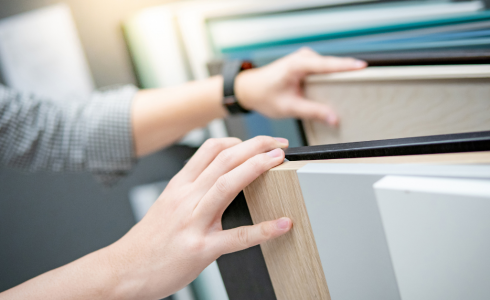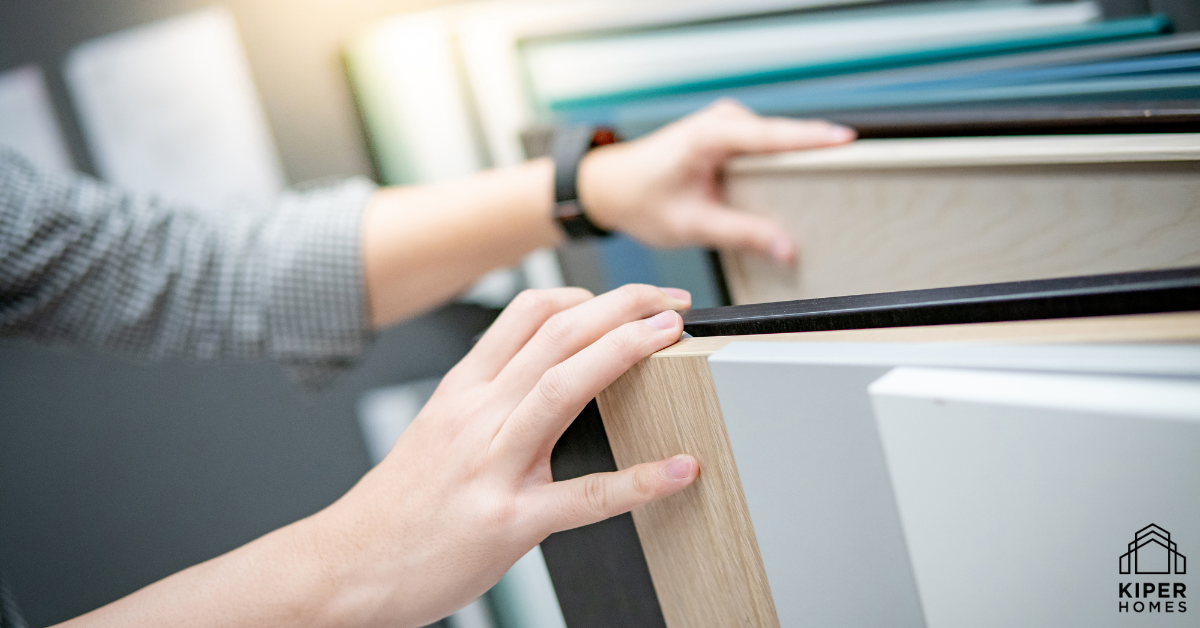 One of the biggest advantages to buying a new construction home is the opportunity to select finishes and features that reflect each buyers' personal tastes and lifestyle, but the wide array of choices can be overwhelming and add up in regard to budget. From cabinets, countertops and fixtures to flooring, appliances and structural changes, there are seemingly endless options available for new construction homes.
Check out the top tips for selecting options and upgrades on a budget:
Structural Changes
First thing's first, at your signing appointment, the sales team will explain the selection process and provide you with a set of dates and deadlines for option selections. Major structural options are typically agreed upon shortly after the home purchase agreement is signed and design features are selected later on. Structural options include additional rooms, expanded spaces and garages, California rooms, extended super sliders and fireplaces – anything that impacts the framing of the new home.
Design selections come in a couple of stages. Some, like electrical, door hardware, lighting and plumbing options, buyers will select with the builder or community sales team and the design center will help with final flooring, counter and backsplash selections. With budget concerns in mind, consider prewiring for future lighting updates, such as kitchen pendants, and install the lighting fixtures later as the budget allows. It is much cheaper to include the wiring at this stage than after the fact once the home is built. To note, all bedrooms in Kiper homes include a ceiling light and ceiling-fan-rated electrical box capable of supporting a fan lighting fixture without additional wiring, and all great rooms and owner's suites include fan pre-wiring.
Design Center
Roughly a month to six weeks after the framing has started on the home, the builder will arrange a meeting at its design studio to review flooring, countertops and backsplashes. Consider bringing photos for inspiration of design options to help guide the process, and to avoid overspending, prepare a budget before this meeting and stick to it. With so many options, it is important to be flexible and determine needs versus wants. Bonus tip: Of course, design the home for you and your family but be careful not to over-customize as it can impact the home's resale value.
Design Selections on a Budget
Every home builder includes different selections in the base price. Begin with what is included and what works together for no additional fee. Kiper Homes includes several wood-cabinet choices richly stained in a variety of shades and colors. For a stunning contrast, some of the most popular selections include warm walnut colors, such as Avalon or Sedona, or deep ebony paired with durable white quartz or one of the other lighter granite counters that are included in the base price of the home at no additional charge. This allows a buyer to personalize their cabinets and countertops and leave budget to upgrade the kitchen backsplash.
Many buyers opt to focus on upgrading the kitchen backsplash, the owner's bath backsplash and flooring in the kitchen and great room. When it comes to flooring, Kiper Homes offers five different color choices of 18" by 18" tile in all wet areas including the entryway, kitchen, baths and laundry room. Extended standard tile is an excellent option in the interest of durability. Additionally, upgrading the carpet padding is a lower-cost option that can help make even inexpensive carpets feel more luxurious.
Additional Lower-Cost Design Options to Consider
Typically a relatively attainable option, upgrading to white painted cabinets can completely change the look of a kitchen and the baths, and 12" by 24" marble-look tile in the owner's bath can make the room more spa-like. Furthermore, upgrading stair rails can truly change the feel of the home: horizontal stainless rails create a more modern look while black or dark iron railing offer a more traditional or modern farmhouse feel, depending on the style.
Worth considering, any changes and selections made are included in the mortgage rather than coming out of pocket, so it all depends on what works best financially at the time. To avoid added costs, select the home design that best fits what you are looking for and requires the least number of overall changes. Click here to learn more about the eight-step Kiper Homes building process.
To explore Kiper Homes communities and presale home opportunities throughout Northern California in Hollister, Lathrop and soon-to-be Manteca, visit www.KiperHomes.com/new-home-communities.