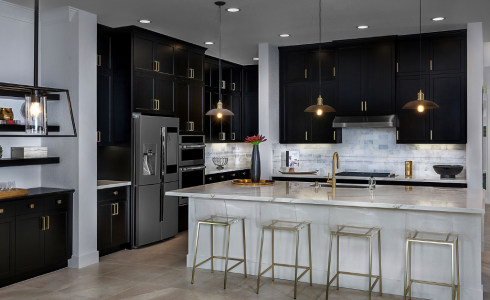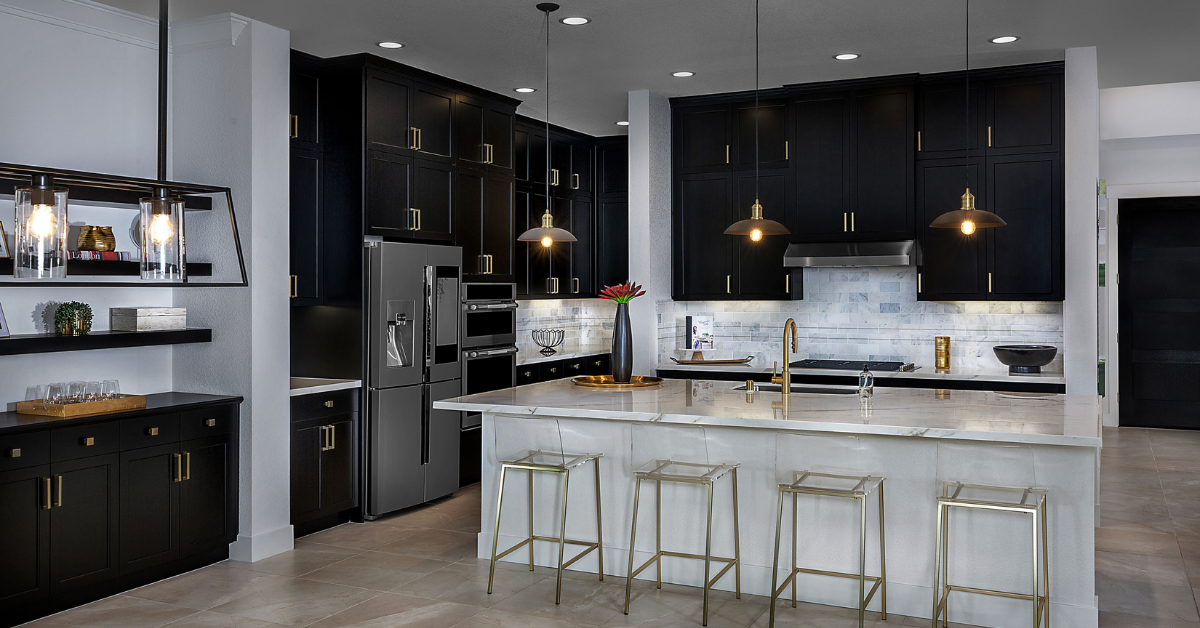 It is easy to want to keep up with all the latest trends nowadays with everyone sharing their lives and newest finds on social media, but when it comes to the home, choosing simple and classic pieces and adding trendy accents can create a space you'll love for the long haul.
'Timeless' has a different meaning to everyone, but a timeless design is typically simple and subtle, yet sophisticated, and can stand the test of time. Trends might seem exciting and new, but they will go out of style. Making these decisions can be tough because certain home purchases can be costly and permanent, so choosing design features that are beautiful but will still last years is important and can help save money in the long run.
Here are some tips comparing timeless vs. trendy and choosing beautiful, classic and timeless pieces for your home, while still getting to have some fun with trendy accents.
Start with Design Inspiration
This is the fun part! Be creative and decide what aspects of the home are most important. Each space can be made unique. It is important to create a design plan for a space before any big decisions are made. Pinterest, home decor accounts, Instagram and magazines are all great places to find inspiration.
Select colors and finishes and lay out all elements to create the overall feel of the space. This step is also the most important when deciding how the space will look in the future. Are the colors and designs still in style or are they just a passing trend? Is the room functional? Does it embody the home's personal style?
Trendy vs. Timeless Designs
It is OK to add trendy touches to the home, but the goal is keeping the design foundation classic and simple so it can grow and evolve as time goes on. Make timeless design choices in spaces that are expensive and difficult to change. This can include the exterior of the home, flooring, cabinets, kitchen amenities, countertops, trim, wall color and big-ticket furniture items. These are all expensive decisions that are more difficult to change.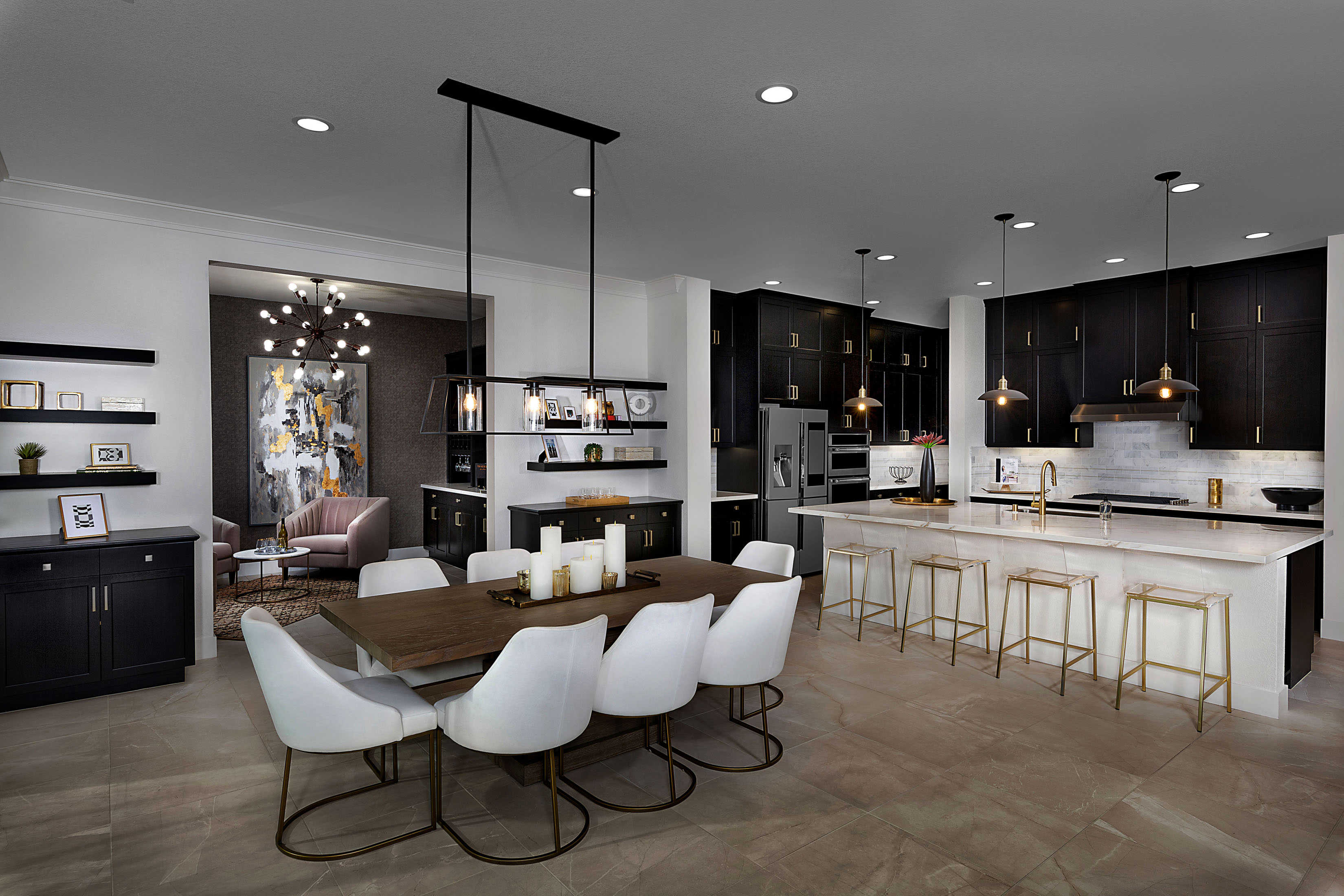 The kitchen is a great place to start. Consider choosing a simple cabinet color like white or neutrals. Cabinet hardware is easy and inexpensive to change and can be a great way to add a trendy touch to the kitchen. The backsplash is another trendy detail that can be added because the space is small and relatively easy to update, so if the space allows, play with a backsplash design or a pop of color.
Keeping wall colors neutral and bright creates a backdrop for detailed décor additions. Investing in classic main furniture items will also create a base. Add personal touches by pulling in trendy home décor and accents with items like pillows, rugs, wall art, accent furniture and lighting. Minor adjustments to décor can change the entire look of a space, so just make sure these items aren't breaking the bank in case they need to be changed in a few years.
Where to Add Trendy Accents
Oversized rooms can be hard to furnish, so try to keep these as simple and cohesive as possible. Regardless of the style of the home, make sure these rooms all look like they "belong" under the same roof. This can be done by choosing complementary color schemes, patterns and textures. From there,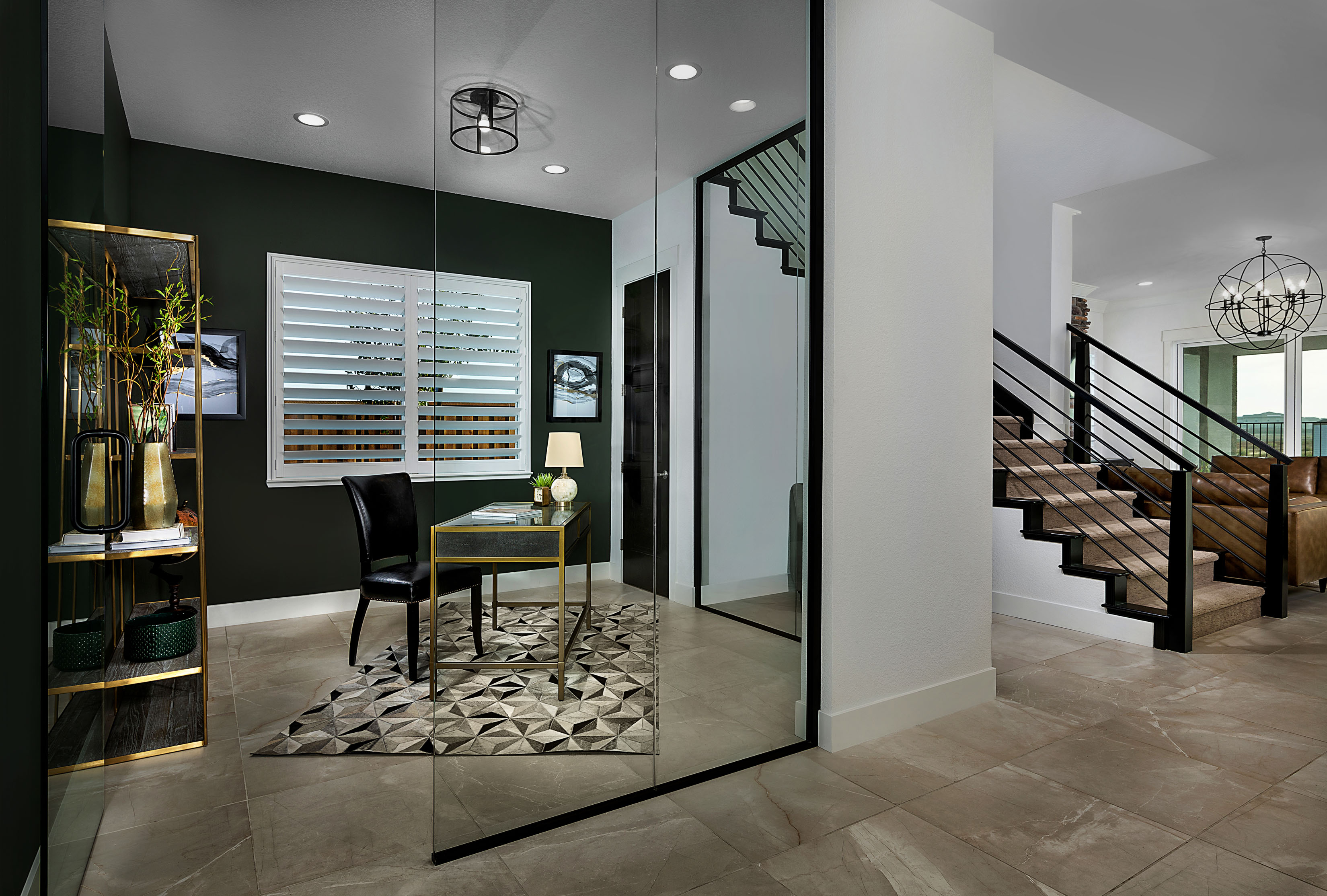 accents can further accentuate the desired style.
Smaller spaces like bathrooms, laundry, offices and mudrooms are easier and usually less expensive, to change. These are great places to experiment with trends but will still look cohesive with the rest of the house. Try changing up the space by personalizing the wallpaper, floor tile, light fixtures or hardware.
Unfortunately, style is ever-changing, and trends come and go, but finding the perfect balance of timeless vs. trendy in your home can elevate and personalize your space without breaking the bank. Thinking of buying a home this summer? Explore opportunities from Kiper Homes throughout Hollister, Lathrop and Manteca at www.KiperHomes.com/new-home-communities.