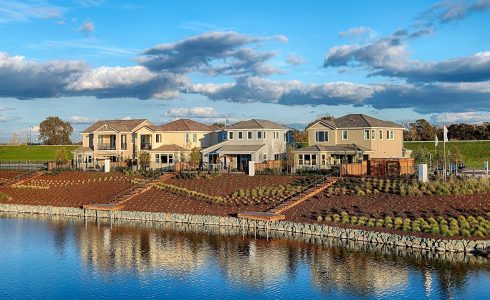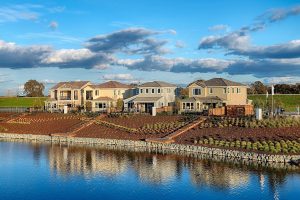 Kiper Homes is proud to build water-oriented communities in some of Northern California's most sought-after locations, even along the Sacramento-San Joaquin River Delta waterways! With its water accessibilities and thoughtfully designed floor plans, Kiper Homes has something for everyone in any stage of the house hunting and moving process.
Local Transportation
In addition to the waterway connections, the Altamont Corridor Express (ACE) and Bay Area Rapid Transit (BART) connect homeowners with several popular shopping, dining and entertainment options, as well as employment centers. The ACE, named for the Altamont Pass through which it runs, is a commuter rail service connecting Stockton, San Jose and the broader Silicon Valley, perfect for those living in the River Islands new home offerings. While residents of Kiper communities in Discovery Bay continue to enjoy the ACE connection in addition to the convenience of BART and the access to San Francisco that it provides.
Recreation
All Kiper communities can access the Delta waterways allowing for convenient access for water sports and recreation all season long! With something for the whole family, residents enjoy fishing, boating and spending time along the Delta. As an added bonus, the full-service, deep-water Discovery Bay Yacht Harbor makes waterside life easier with a wide range of retail and service options for boating enthusiasts, as well as dining and entertainment options.
Exciting Dining Destinations
Nothing is better after a day on the water than variety in dining options – and the waterways are full of them! One popular attraction is Giusti's, a Delta area favorite for more than 100 years. As featured on Diners, Drive-Ins and Dives, this exciting venue features a boat landing, cocktails and lunch and dinner options with weekly specials that include two-for-one lobster, Italian night and pizza night, to name a few.
Another popular dining destination is Moore's Riverboat, which features weekly specials that include Taco Tuesdays, Lobster Wednesdays and Thirsty Thursdays, not to mention live music! Moore's Riverboat is also the perfect venue to host birthday, retirement or graduation parties with no facility fee and catering included.
Kiper Homes' communities throughout Northern California offer the perfect balance between work and play. As summer ends, be sure to explore the Delta or hop on one of the railways for an intown excursion. Once you have fallen in love with the area, visit www.KiperHomes.com to explore new home opportunities.