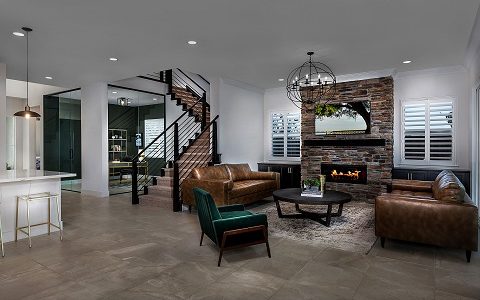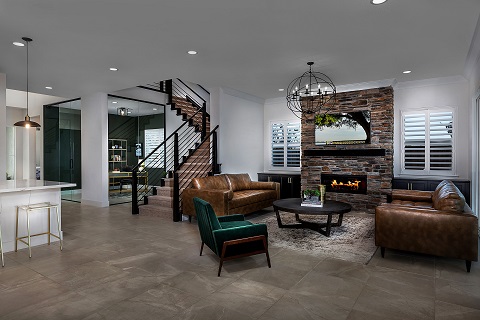 The start of the new decade is here and 2020 is already offering plenty of new trends in home design. Now more than ever, homebuyers want to stay up-to-date and decorate their homes in the trends they love, and Kiper homes provide the perfect canvas for that. To keep up with the latest trends, here are 10 new home trends to look out for in the New Year.
Statement Laundry Room
In 2020, homeowners are seeking to add design and style to one of the least likely places in the home: the laundry room. Look out for unique designs, creative storage solutions and playful colors that make laundry days more enjoyable.
Home Sustainability
More and more homeowners are considering the environmental impact of home design. In addition to seeking homes with energy-efficient features, homeowners are also looking for the materials and pieces within it to be made from sustainable, quality materials.
Earthy Tones
Home interiors are going back to nature with earthy tones like forest green, chocolate brown, wine red, yellow ocher and burnt orange that are comfortable and easy to work with.
Natural Elements
Bring the beauty of the outdoors inside with lush house plants, natural light and garden-room-inspired furnishings like wicker, stone, natural wood and rattan. Adding plant life to a room not only improves air quality, but also infuses the space with beautiful, earthy charm.
Oversized Islands
Kitchens continue to remain the focus of the home and a place where homeowners spend most of their time. To create even more space, homeowners are leaning toward deep, oversized islands to offer enough space for both working in the kitchen and gathering with family and friends.
Round Edges
Inspired by the geometry and glamour of the 1970s, round edges are finding their way back to home design. These softer touches are free from stiff, modern angles and offer a more relaxed and comfortable look. These rounded edges can be found everywhere from side tables, upholstery, wall decor and even bathroom features like tubs and sinks.
Mixed Metal Finishes
Who says metals can't mix? Both cool and warm tone metals will make a popular appearance in home finishes this year. These finishes will come in a variety of unique textures like antiqued, brushed, hammered, chrome and satin.
Open Living Spaces
Open-concept spaces aren't going anywhere in 2020. Homeowners love the integrated living spaces of open-concept homes as they allow for creative design, ultimate flexibility and easy entertaining between spaces.
Classic Blue
Blue is the new neutral. Named the Pantone 2020 Color of the Year, "classic blue" is a cool, elegant and uplifting shade. Classic blue tones are perfect for kitchen or bathroom cabinets or larger furniture pieces such as couches and tables.
Wood Cabinets
After years of stark-white cabinets, full-wood cabinets are making a comeback. Expect dark shades like walnut and mahogany that pair perfectly with modern kitchen tones, as well as lighter maple and white oak shades for a more natural and inviting kitchen space.
Kiper Homes is proud to build practical and sustainable homes that incorporate the trends homeowners love. For additional home customization, homeowners can also choose from a selection of interior options including picking their ideal color palette, flooring, cabinetry and more.
Click here to learn more about Kiper's building process.