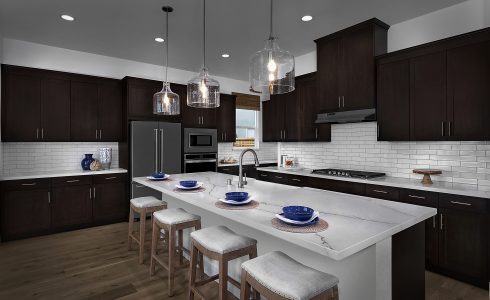 When designing your forever residence with Kiper Homes, select dazzling flooring and counter options to ensure your home stands out against the rest! Our design team partners with homebuyers to personalize and bring to life awe-inspiring residences across Lathrop and Manteca, California. Begin your design journey today and pick the perfect flooring and countertops to complement your new Kiper home.
Partner with Our Design Team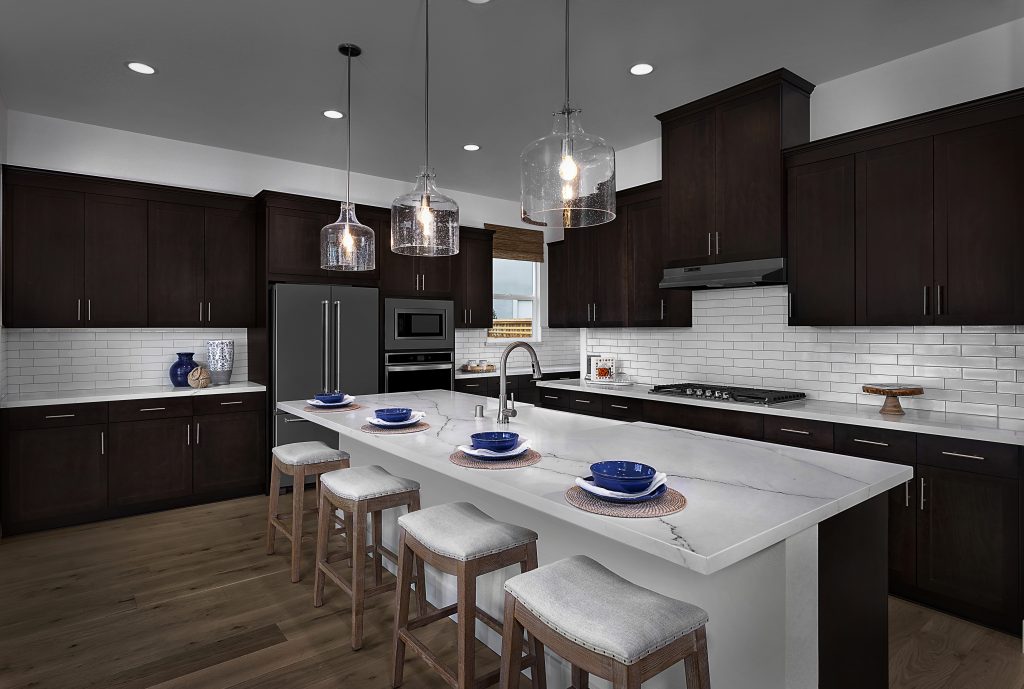 After picking out the perfect Kiper Homes plan for your family, it's time to personalize your new home! About a month to six weeks following the framing of your house, Kiper Homes will reach out to arrange a meeting at our design studio to get started on customization. Our talented team will partner with you during the design process to pick the beautiful selections that reflect your style.
Standard flooring options included in every Kiper home are wall-to-wall carpeting in various colors, as well as 18 x 18-inch tile in several color choices in all bathrooms, the laundry room and the kitchen. Sparkling countertop options include 1.5-inch flat polished, straight edge selections in your choice of three granite options or a white quartz, while bathrooms feature standard vanities showcasing sparkling cultured marble or stone depending on the product.
For homeowners searching for additional personalization offers, the Kiper Homes design center features popular and stylish offerings for flooring, countertops and backsplashes for buyers to create their own vision of "home."
Personalize Each Detail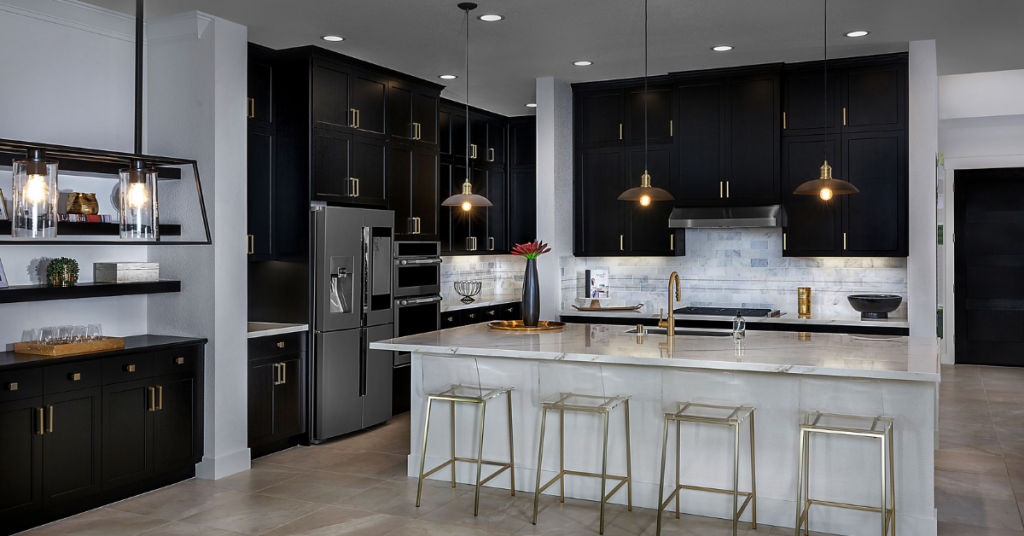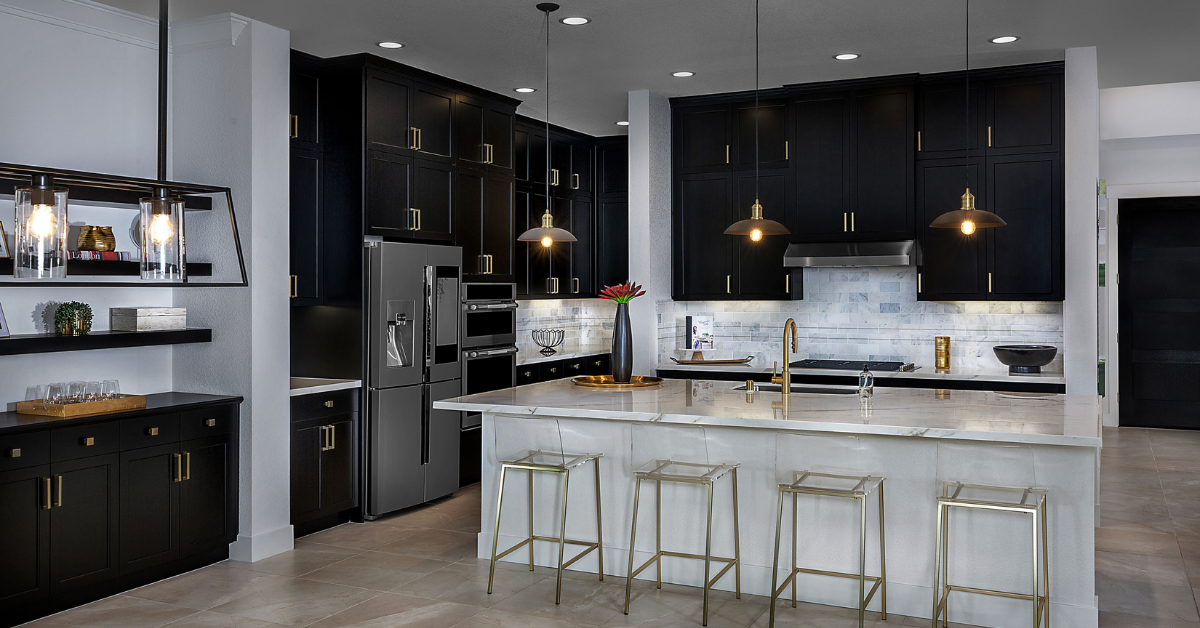 Every Kiper Homes homeowner has the freedom to choose personalization options to ensure their new home perfectly meets their wants and needs! In the home's living areas, we deliver a stunning decorator-curated collection of wall-to-wall carpeting in various colors that will wow visiting friends and family!
Want to make your new Kiper home feel like a lavish getaway? Enhancing your home's carpet padding is a low-cost upgrade option that will easily increase the luxurious feel of every bedroom and living area.
Take the personalization process further! Home buyers always have the freedom to personalize their new Kiper home with any flooring and countertop selections of their choosing. It's essential to the entire Kiper Homes team that your new construction home brings your design dreams to life.
2023 Design Forecast
Design experts predict 2023 is a significant year for luxury vinyl plank (LVP) flooring, engineered wood selections, laminate options, neutral and natural wood tones, and fun tile designs featuring warm finishes and chevron, parquet and checkered designs. According to Homes and Gardens, "paint trends and color trends are moving toward more warming and earthy colors in the home…These colors can be used as accents in furnishing or the dominant color throughout a scheme."
In kitchens, experts are seeing a rise in countertops constructed with stone materials, Cambria quartz, colored veining and rough or raised textures. Extra-large granite or marble slabs are also making a comeback in kitchens, amplifying the space's prep area and providing eye-catching details. Other notable kitchen counter trends include a rise in sustainable materials, full quartz backsplashes, natural tones and dramatic color choices.
Take the first step toward personalizing your Kiper Homes residence today by visiting our New Homes Communities page to find the perfect location and plan for your family. Follow along on social media and the Kiper Blog to learn about design trends, community updates, floor plan features and more!