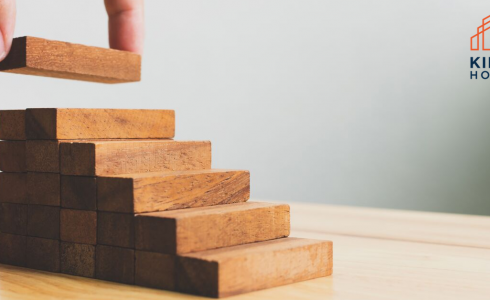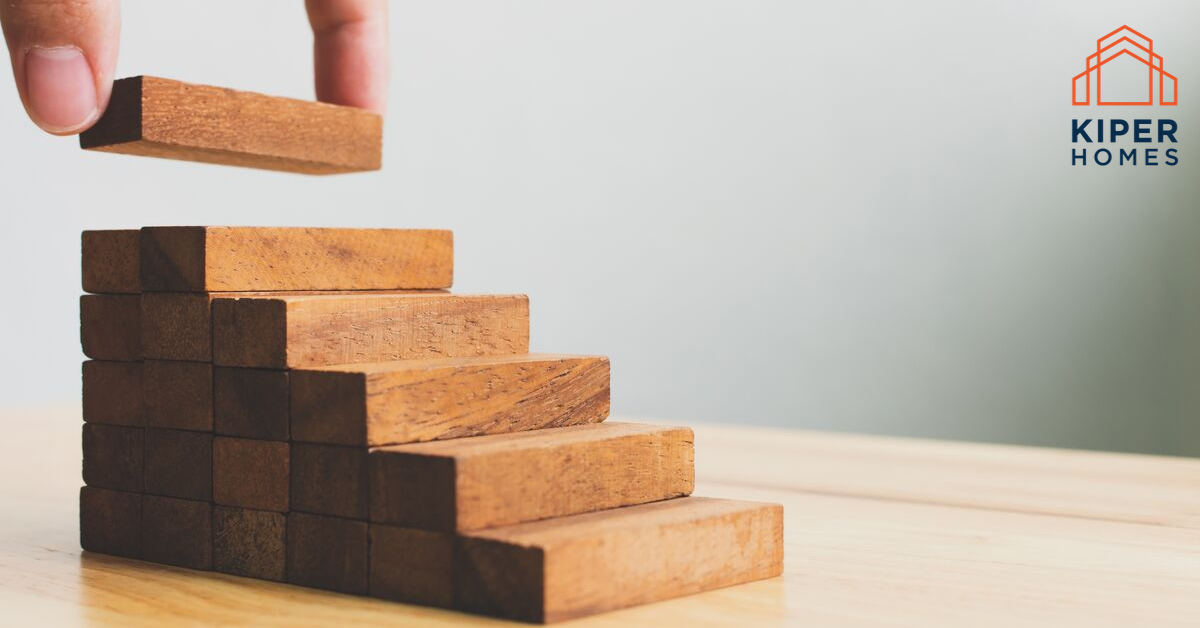 What goes into building and owning a Kiper home? At Kiper, keeping it simple is key to the building process. With just eight easy building steps, Kiper Homes is able to build, design and sell homebuyers the home of their dreams.
Step One: VIP Registration
Kiper Homes recommends homeowners start the building process by registering for the Kiper Homes priority interest list. Signing up for VIP registration provides exclusive notifications for new home specials, new releases and community events before they are released publicly. This helps to minimized first-come, first-serve buying while providing qualified and interested buyers a fair opportunity to purchase a Kiper home.
Step Two: New Home Selection
After reviewing floor plans and model homes, homebuyers are ready to start the most exciting part of the building process: new home selection. In this building step, homebuyers begin the process of selecting and personalizing their dream home. Working with the Kiper expert sales staff, homebuyers will determine their ideal home, correct room configurations and perfect homesite while also working to determine the best loan options for the home. The flexibility of Kiper home designs allow homebuyers to modify their home to fit their needs, whether that be for luxury, convenience or value.
Step Three: Design Meetings
Everyone has different design preferences when it comes to their home and its interior features. During design meetings, homebuyers will have the opportunity to customize interior features such as wood railings, kitchen cabinetry, countertops, carpeting, electrical, security and more. Kiper professional designers and sales team will also assist in selecting a color palette for the home as well as cabinetry, flooring and amenity packages so that every aspect reflects the buyer's needs and desires.
Step Four: 30-Day Completion
Kiper Homes takes pride in making sure homes are timely built. Before closing on the home, homebuyers will receive a 30-day written notice of when their home will be completed allowing the homebuyer to plan for a stress-free move.
Step Five: Kiper Quality Inspection
Every homebuyer wants a quality-built home. At Kiper Homes, quality construction is the most important building factor. Before the homebuyer's final walk-through, Kiper will conduct a quality control check to make sure the home is in proper working order, up to quality standards and thoroughly cleaned in preparation for the homeowner walk-through inspection.
Step Six: Homeowner Orientation
A week prior to the closing date, Kiper Homes will schedule a homeowner orientation to allow homeowners to walk through the home. A Kiper customer service representative will accompany homeowners on the walk-through to review the home's amenities and make note of any concerns the homeowner may have.
Step Seven: Closing Day
The big day is finally here. It's closing day! Upon confirmation of the homeowner's closing from the Title Company, a Kiper sales representative will call the new homeowners to pick up the keys so that they can move-in to their new dream home.
Step Eight: Customer Service
A satisfied homeowner is the best homeowner. Committed to excellent customer service, Kiper Homes provides homeowners with a 1-year Limited Fit and Finish Warranty as well as a 10-Year Structural Warranty to ensure that customers can enjoy their new home for years to come.
To learn more about the Kiper building steps and process, click here.