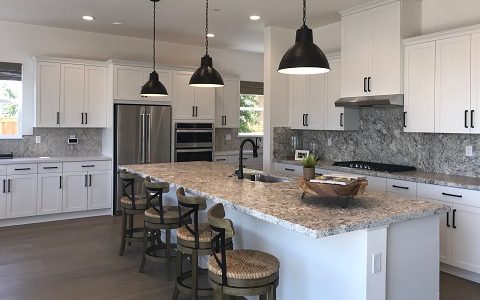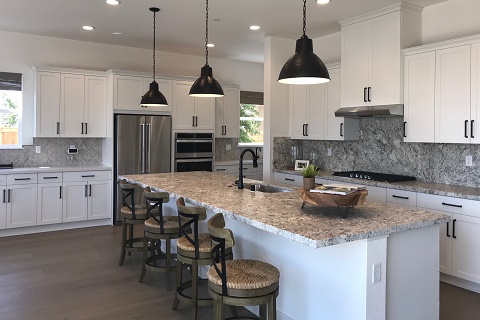 Ready to move? Homebuyers in the market for a brand new home may have heard about quick move-in ready options. However, what exactly does this mean, what are the benefits and how do homebuyers know if it's the right option for them? Luckily, Kiper Homes is here with answers!
Relocation is Easy
As the name implies, move-in ready homes are inventory homes that are either completed and/or ready for move-in or nearing completion. Individuals looking to relocate quickly for a new job or other personal reasons don't have to rent or settle on just any home available due to limited time or availability. Kiper's quick move-in ready homes provide homeowners a new, quality-built home within a timeframe that fits their needs.
Designer Upgrades are Available
Buying a quick move-in home doesn't mean homebuyers have to give up their designer preferences. All of Kiper's move-in ready homes boast thoughtful design details and include an array of high-end designer upgrades throughout every room. Interior finishes include granite countertops, stainless steel appliances, upgraded cabinetry, premium flooring, cutting edge home technology and more. Depending on the construction phase, homebuyers may even be able to choose between designer upgrade options.
No Lengthy Wait Periods
Building a new home from the ground up can be a lengthy process that not every homebuyer wants to go through. For those looking to enjoy the benefits of living in a brand new home but don't want to go through the lengthy process and wait times, a quick move-in home is the way to go. Kiper's quick-move in homes give homebuyers the custom home features of a traditional new home but with much less of a wait. This allows homebuyers to spend less time searching and waiting and more time enjoying new memories in their new home.
It Is Brand New
Purchasing a home is one of the largest investments people make, which means having a quality home that lasts is important. A new construction, quick move-in home means updated construction technology, more energy-efficient features, new interior trends and included appointments designed to save homeowners money and enhance their lives in their new home. Each of Kiper's new quick move-in homes comes with a one-year Limited Fit and Finish Warranty and a 10-year Structural Warranty to ensure homeowners can enjoy their new home with peace of mind.
Skip the construction, move right into a move-in ready home. Kiper Homes offers a variety of quick move-in options in sought-after Northern California locations including Discovery Bay and Lathrop. Click here to see the full inventory.