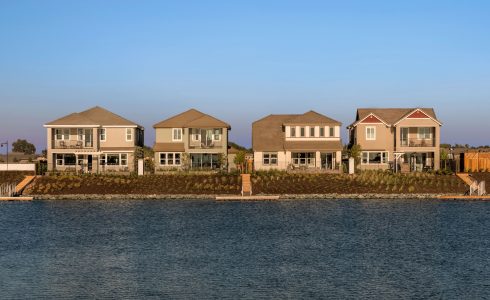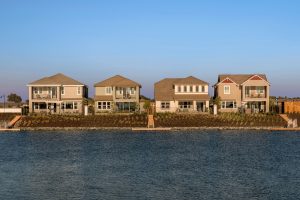 Purchasing a new construction home varies from purchasing a resale home in many ways, but how is purchasing a quick-delivery home different? Kiper Homes is here to explain!
Move now or wait to build? It's up to you!
Being involved in building a new home from the ground up typically offers the opportunity to personalize the home with structural preferences (per plan) as well as fixtures and finishes. The timeline for completion can fluctuate based on the home design, weather and region. While personalization is appealing, not everyone wants to wait! Many homebuyers want to move sooner, if not right away, even if that means fewer design options. Fortunately, quick-delivery homes from Kiper Homes are filled with the most popular choices and are just waiting for their new homeowners.
How do quick-delivery homes work?
Typically, home builders begin building in a new community before anyone has purchased there. Model homes allow interested homebuyers to get an in-person look at what their home will look like inside including available options, some of which they never would have thought of. Beyond model homes, home builders will continue community construction by building a home without a specific homebuyer in mind. These homes are often called spec homes, inventory homes or quick-delivery homes because the move-in date is quicker thanks to construction having begun before the purchase agreement is signed.
Benefits to buying a quick-delivery home:
A brand-new home on a faster timeline
New home communities often feature sought-after amenities. Quick-delivery homes offer the opportunity to begin enjoying those amenities immediately rather than waiting throughout the construction process.
Less chance of interest rate fluctuation
Interest rates fluctuate month-to-month, but when purchasing a quick-delivery home, you know what the interest rate will be. If you opt to purchase from the ground up, be sure to ask about options to lock the interest rate in, especially if rates are on the rise.
Model homes for sale
Sometimes model homes are listed among the quick-delivery homes and feature stunning carefully curated design upgrades. The selling of a model home also suggests that, that community is nearing closeout, meaning less construction in the overall area.
Kiper Homes currently has quick-delivery home opportunities in sought-after Northern California locations including Discovery Bay and Lathrop. Ready to shop for your quick-delivery home? Click here to see the full inventory from Kiper Homes.